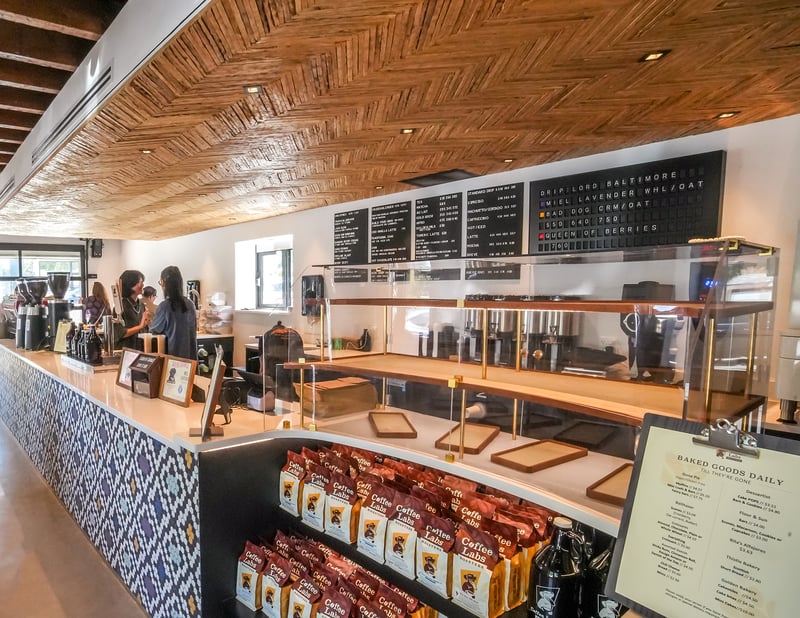 "Vestaboard has been our best purchase," says Adam Ramirez, co-founder of Coffee Lab Roasters in Tarrytown, New York.

"Vestaboard enhances our overall customer experience, and our daily staff can engage our customers in a completely unique way," he explains.

At Coffee Lab Roasters, Vestaboard is key to crafting a delightful atmosphere like when customers and staff spontaneously sing along when music lyrics appear and when staff express gratitude to public service employees.

"Every customer, regardless of age, enjoys Vestaboard. The combination of art, quotes, and Pop Culture options never fails to bring a smile," he continues.
Learn more about Vestaboard At Work.