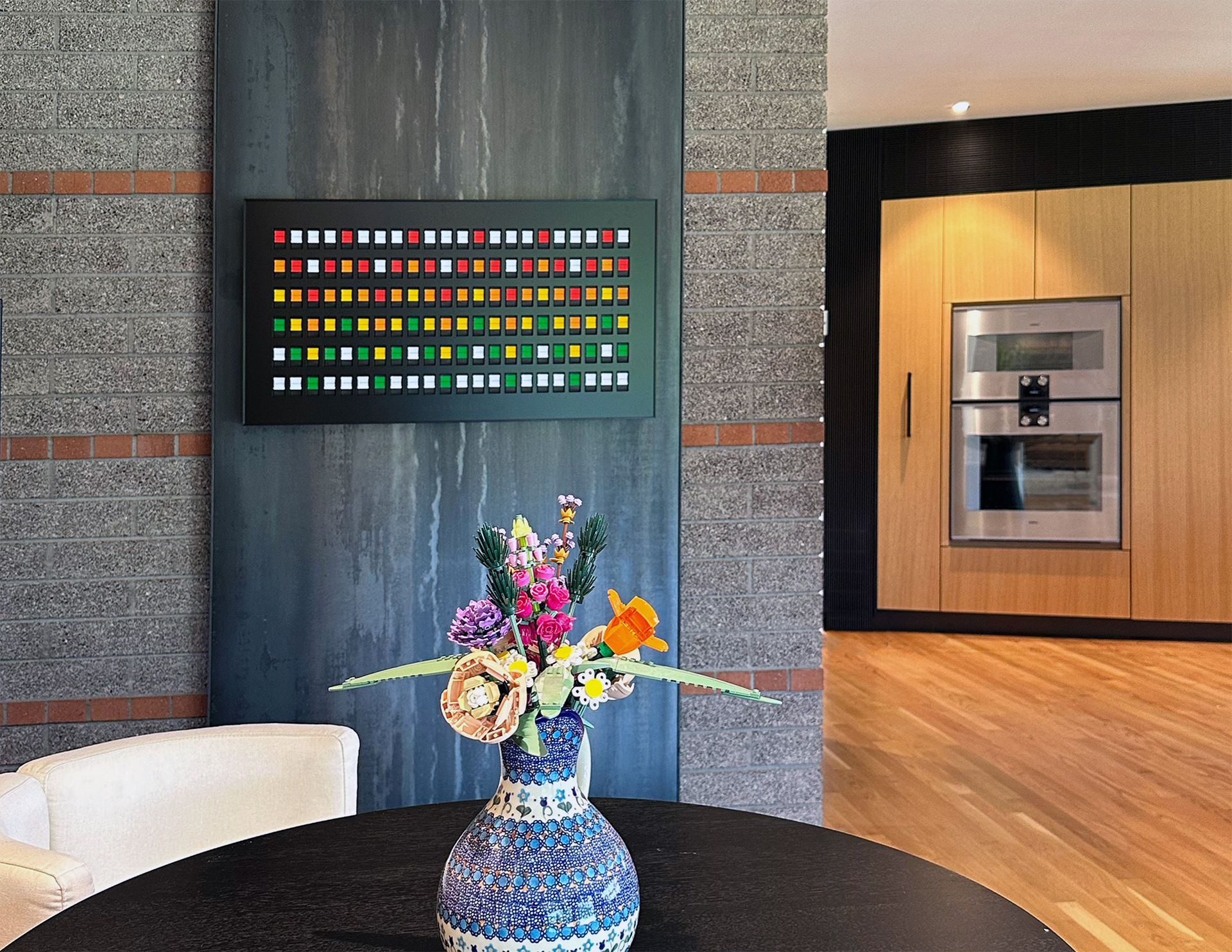 Customer Ward Andrews recently completed a home remodel with Vestaboard taking center stage in his kitchen and family living space.
According to Ward, "It's a centerpiece to the kitchen and family living space." Vestaboard seamlessly integrates into his family's daily routine, providing morning weather updates to inspirational quotes, or serving as a medium for family notes.
"Everyone stops and looks at our Vestaboard and asks about it, and when the new message flows in, people are excited to see what will be displayed next."
Learn more about Vestaboard at home.