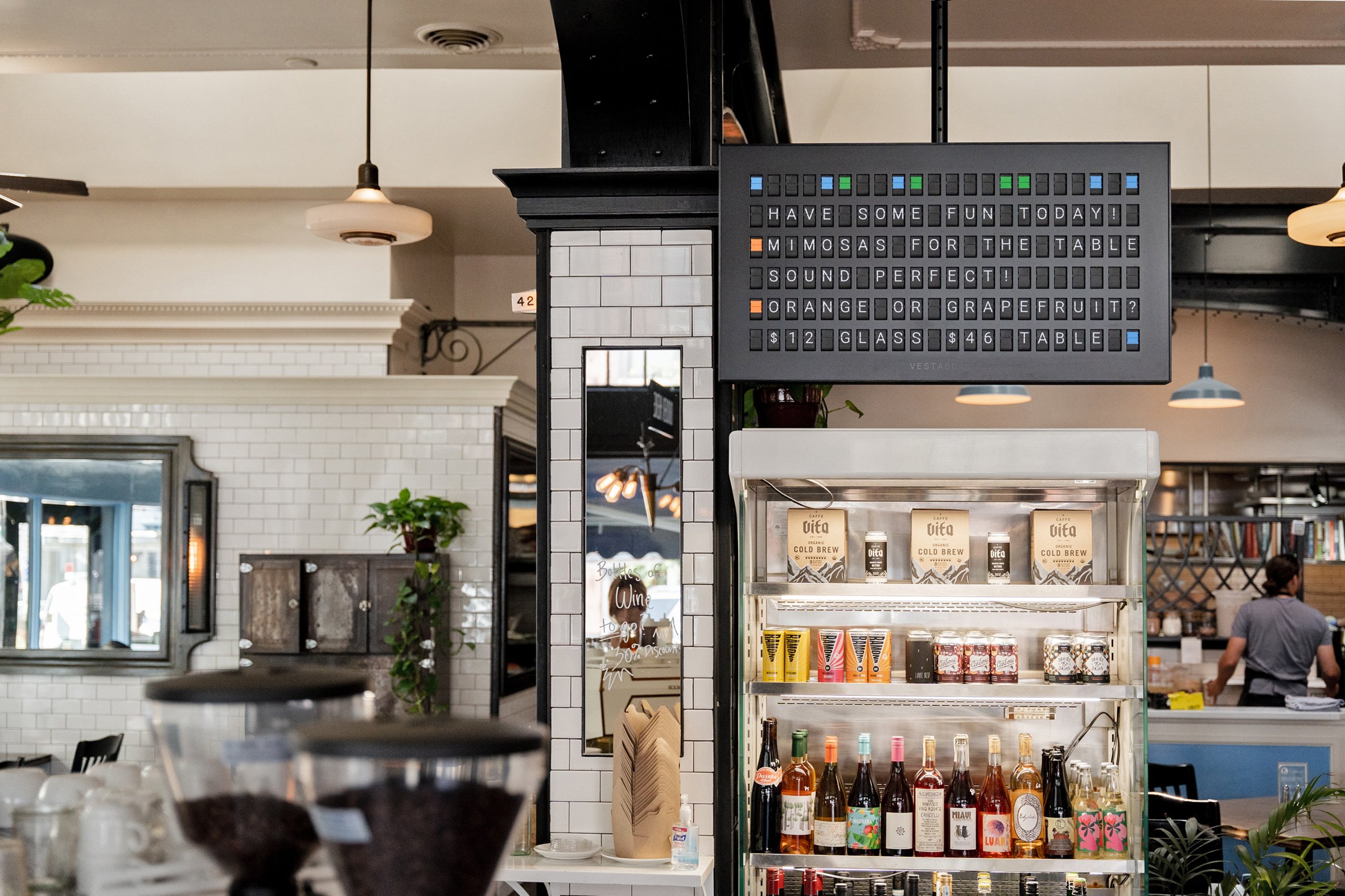 "At Sabine, we love our Vestaboard," exclaims Sabine's operating partner Kathryn Meyer.

By day, Sabine Café in Seattle is a marketplace featuring fresh takes on classic menu items, and at night, Sabine transforms into a hip cocktail lounge. The versatility offered through the Vestaboard app makes it the perfect art piece to pop in both settings.

Vestaboard is installed above the cooler to capture guests' attention and promote daily specials and cocktails. Kathryn explains, "Guests are interested and attracted to Vestaboard, especially as it flips to a new message – which is perfect for getting our specials noticed!"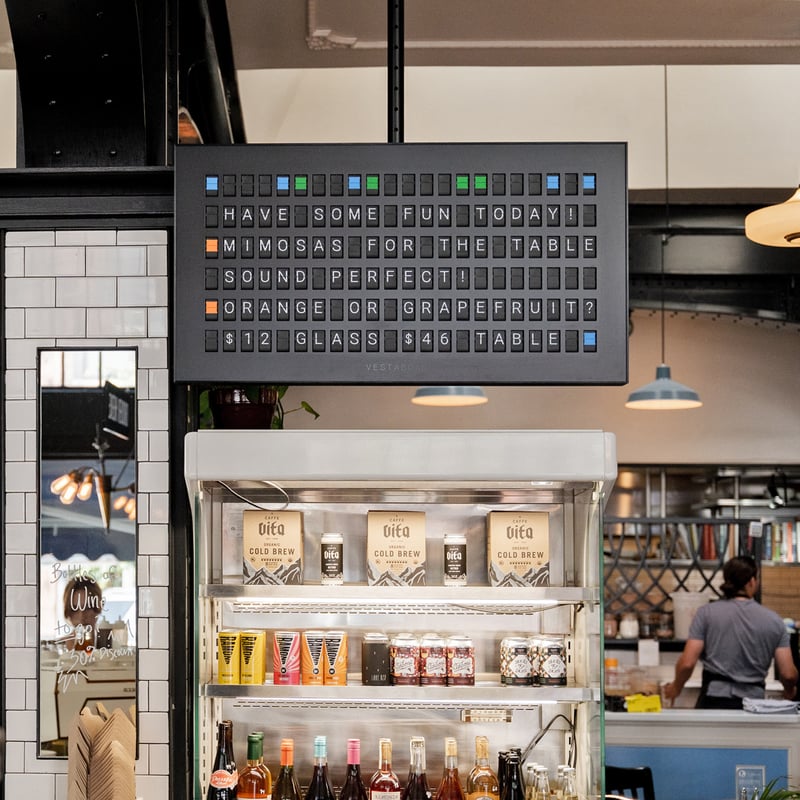 Learn more about Vestaboard at work.