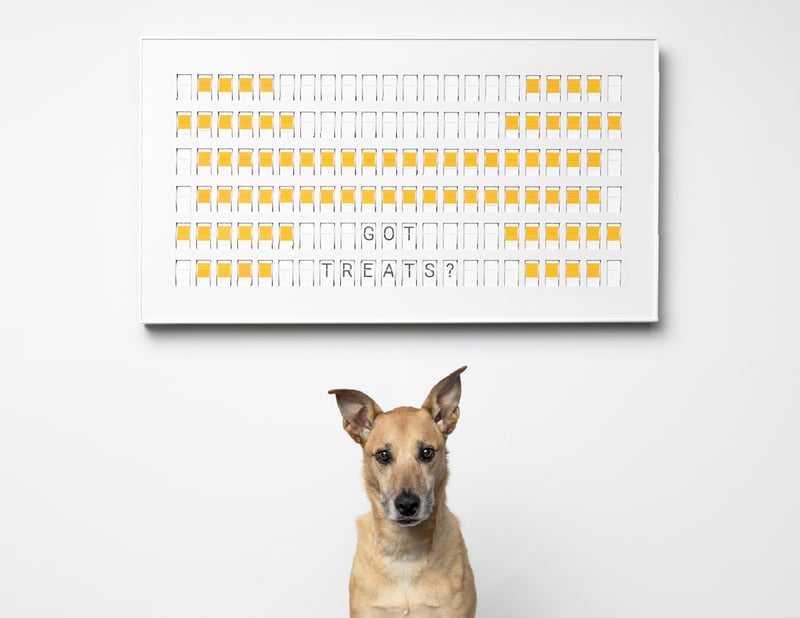 Greg Murray a renowned pet and animal photographer installed Vestaboard to bring a special touch of creativity and joy to his studio. "It's a great way to welcome animals and their humans into my studio," says Greg.

Vestaboard has seamlessly integrated into his photography, using it to create captivating Instagram Reels and portraits. "I love incorporating it into my photography with animal-specific quotes and animations."

"Everyone is amazed when they see and hear it for the first time. They immediately want one of their own!"
Learn more about Vestaboard at work.