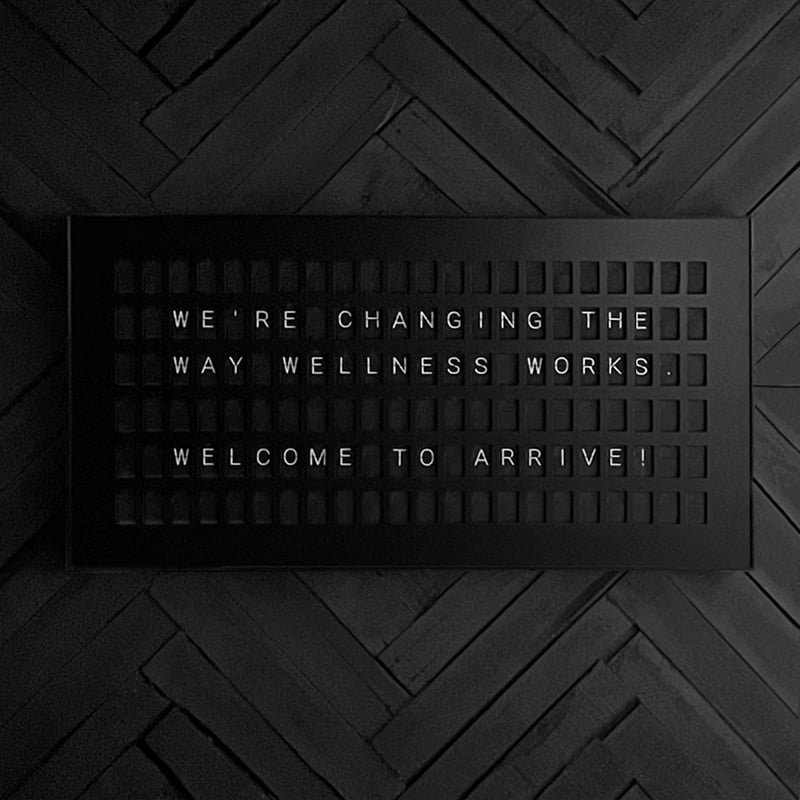 "Vestaboard helps us keep our community informed and complements our designed spaces for fitness and wellness," says Founder Jared Kaplan.
Arrive Wellness in the heart of New York City embraces Vestaboard to elevate its wellness space. "We've always done things a bit differently than other studios, and we knew Vestaboard would continue to set us apart."
As a center that caters to independent professionals in New York City, Arrive recognizes the value of time and connection. "Vestaboard echoes travel activity and logistics to members and is the perfect transition point for busy New Yorkers to know they've Arrived to wellness!"
Learn more about Vestaboard At Work.