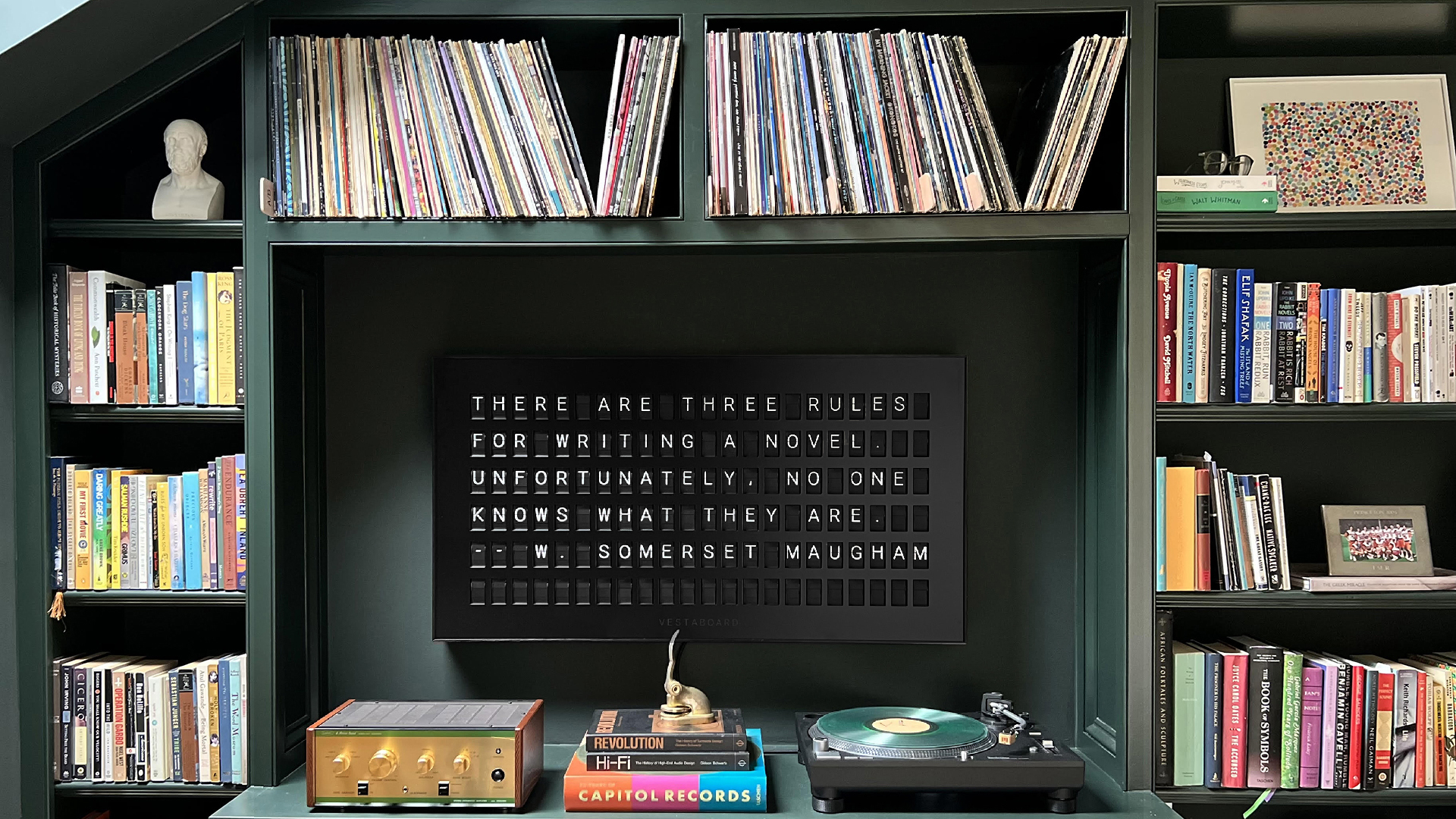 When customer Joe R. designed his home office, he couldn't wait to get Vestaboard on the wall. "I have been collecting favorite quotes for as long as I can remember… Vestaboard was the solution I didn't know I had been waiting for." Joe now calls his home office his "favorite place in the world."

He continues, "My wife has a favorite saying, 'have nothing in your house that you do not know to be beautiful or believe to be useful' - and to me, the Vestaboard is both."

Joe's created his own "Rules for Living" message set on Vestaboard+, and it is where he stores anything he comes across that is clever, wise or inspiring. He explains "Then I know sometime in the future, I will be reminded of it. It's a little gift from my former self that arrives a few times per day."

"I like that Vestaboard is a decidedly analog solution in a digital world," says Joe. "There are more modern ways to display text, but I already spend too much time looking at screens."

Not only does the Vestaboard add a beautiful and useful touch to Joe's space, but it also entertains his two young sons, who "love to hit the "send" button on the app and then wave an imaginary wand at the Vestaboard so that it changes on their command."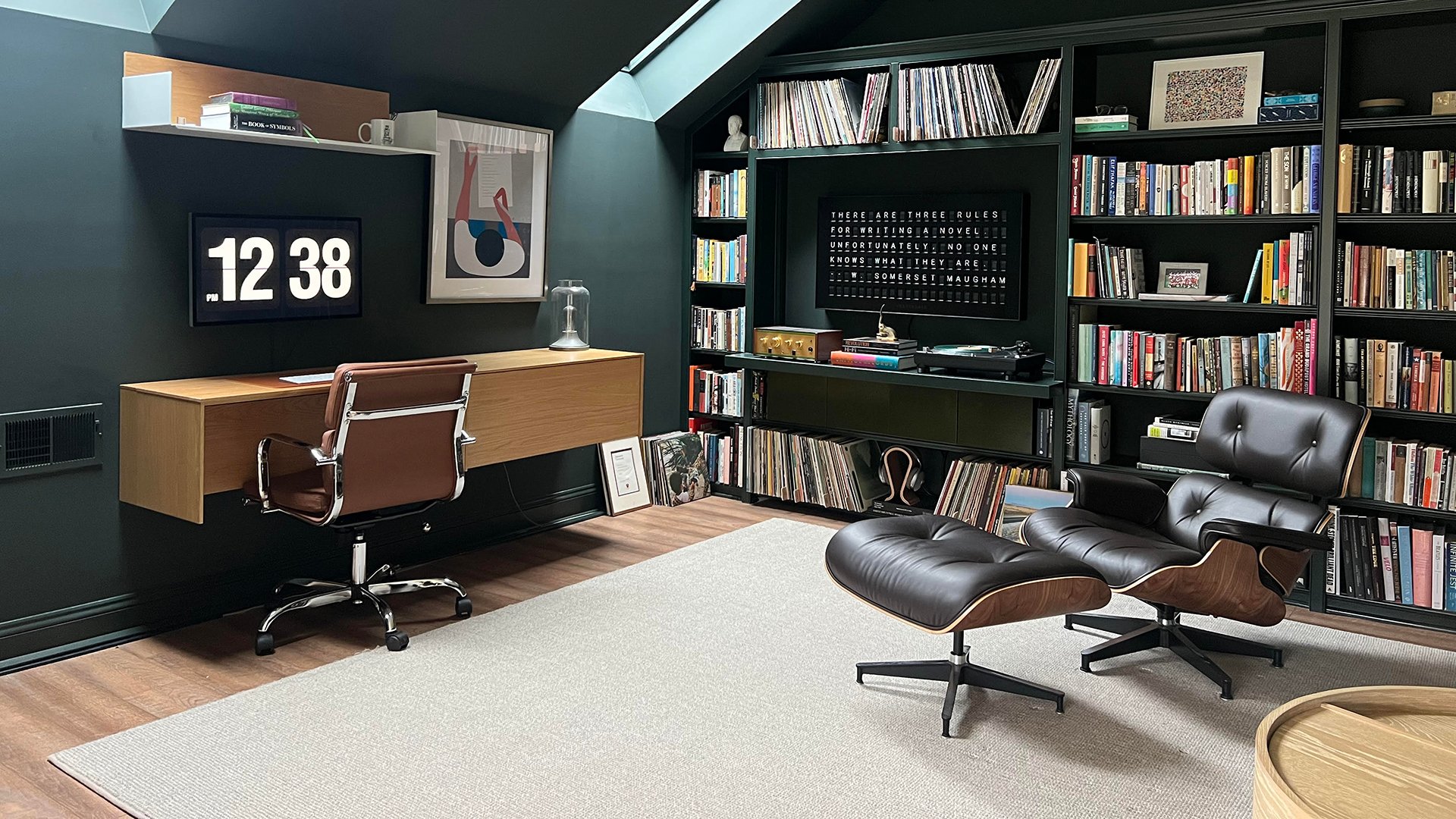 Learn more about using Vestaboard At Home.