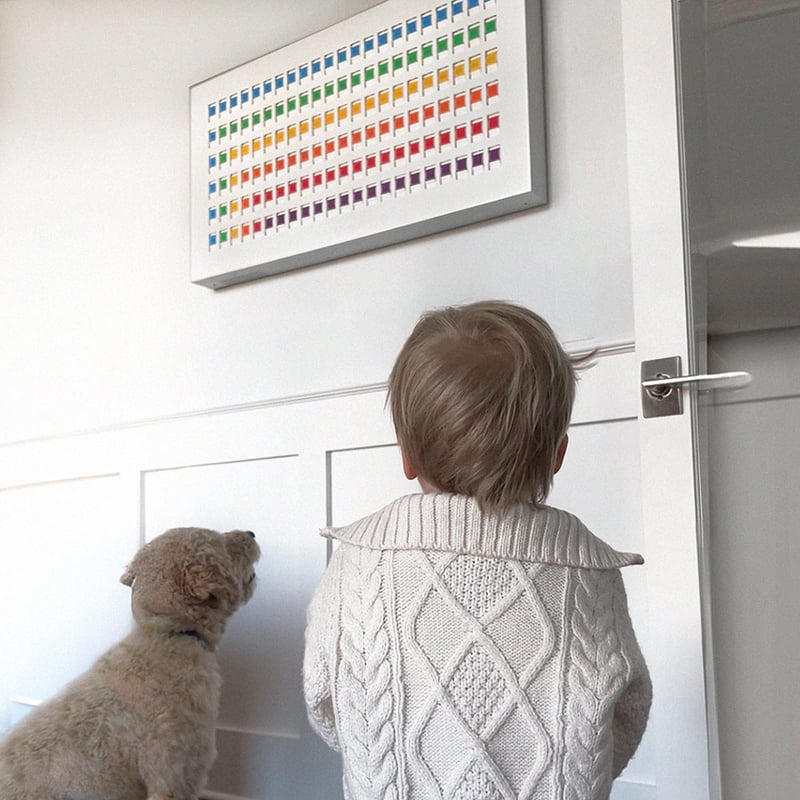 "Vestaboard White is the perfect finishing touch for my office," says customer Erin Dohan in Chicago, Illinois. She has been working from home since becoming a mother, and her office was designed to be a creative and professional environment.
Erin needed an organizational piece for her home office but didn't want a traditional whiteboard or chalkboard. "I wanted something beautiful that could work as functional art," she continues.
Her closest coworkers have access to send messages to her Vestaboard, allowing her to feel in sync with the office even though she works from home. "Vestaboard does more than just keep me organized; it also connects me to my team. They like to send me fun messages about what's going on in the office, as well as reminders!"
Erin's husband Patrick, VP of Design at Capital One, purchased Vestaboard White as his wife's first Mother's Day gift. "I bought it at the time because I was impressed with the elegant and thoughtful design. I had no idea it would become something the entire family, including our son, was obsessed with," Patrick says. Their toddler enjoys watching Vestaboard change and describing what he sees, such as colors!
"I love getting good morning messages from my husband, updates from coworkers, and, most of all, seeing how our son reacts to Vestaboard," Erin says. "It brings our family together."