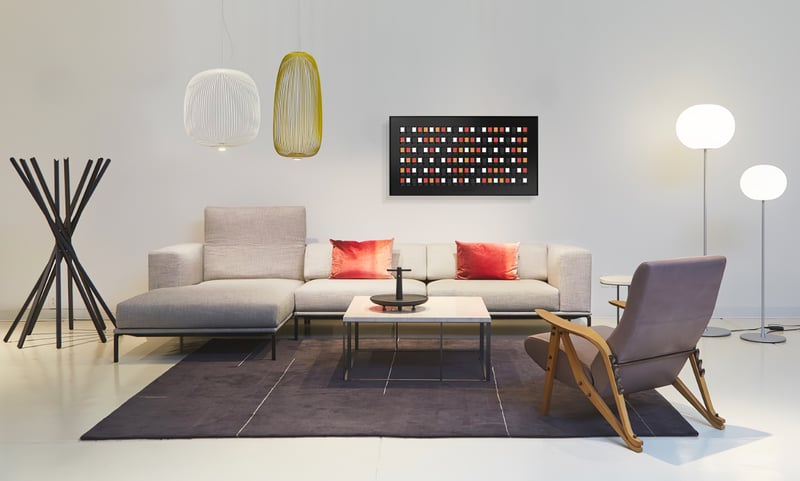 "Vestaboard doesn't compete with anything else we offer," explains Centro Modern Furnishing co-owner Todd Lannom. Centro (pronounced chen - trõ) is St. Louis' exclusive retailer of the world's most recognized furniture and lighting brands. Centro works with architects and designers to deliver their clients modern Italian furniture and European lighting – as well as Vestaboard displays!

Customers on the showroom floor enjoy when the message on Vestaboard changes. "When customers hear Vestaboard, they always stop what they are doing to look at the new message. We have various Vestaboard+ channels on a loop every half hour," Todd continues.

When Todd first saw Vestaboard, he instantly knew he needed it, and that his customers would love it. "It reminds me of my travels to Europe!"

Learn more about Vestaboard's dealer program.