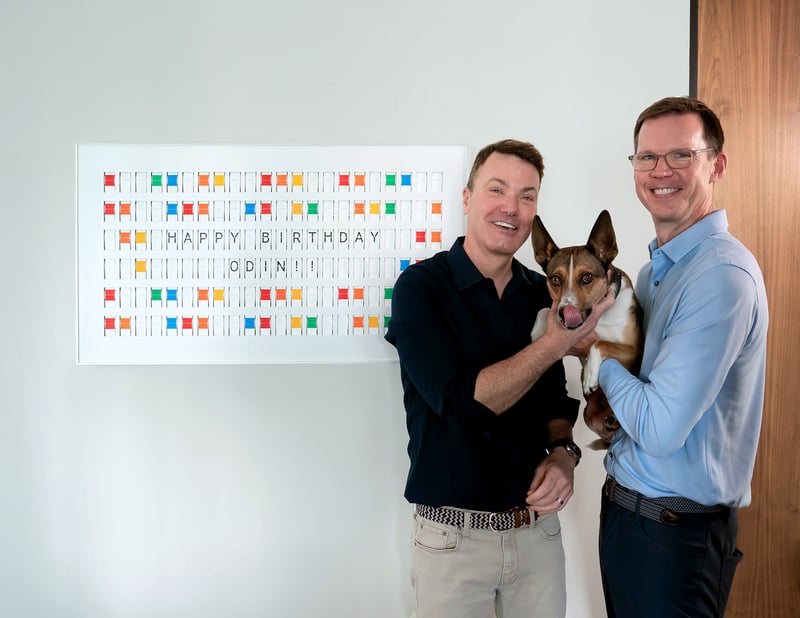 "We first spotted Vestaboard behind a local bar and both instantly thought it would be the perfect addition to our contemporary abode. I jumped on the opportunity to give it as a special birthday gift to my husband John. Placed strategically in the main hallway near the entrance, it serves as a warm welcome for our guests, adorned with personalized greetings and themed messages tailored to each visitor.

Choosing the special edition Vestaboard White was a natural decision for me. Its minimalist style harmonizes seamlessly with our contemporary home, blending in perfectly with the surrounding architecture and contemporary art. The vibrant and ever-changing art displays breathe life into our love for contemporary art, transforming the Vestaboard into a kinetic masterpiece that captivates our guests.

In our daily lives, we utilize Vestaboard in multifaceted ways. By leveraging the NPR and NY Times apps, we share news headlines, keeping ourselves and our guests informed. The rotating art, seasonal displays, and entertaining quotes create an atmosphere of constant surprise and joy. From dog lover quotes to favorite TV shows and music references, we love the endless variety of display options.

The true delight comes from witnessing our guests' reactions as their names and warm welcomes unfold on Vestaboard. The unexpected charm of this interactive art often prompts visitors to request photos beside it or to ask about what all it can do.

With Vestaboard, we have seamlessly integrated technology, art, and personalized messages into our daily lives, complementing our art-filled home with an interactive piece that sparks conversation and leaves a lasting impression."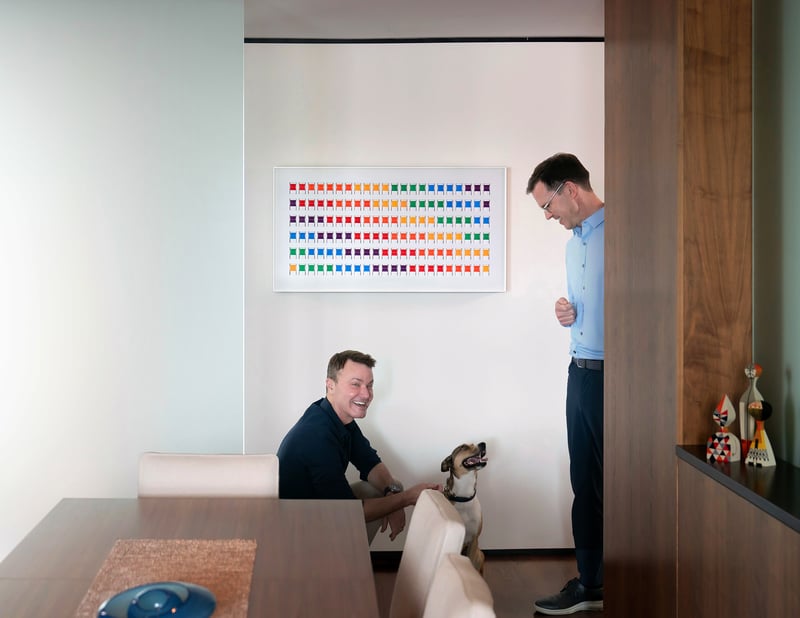 Learn more about Vestaboard At Home.