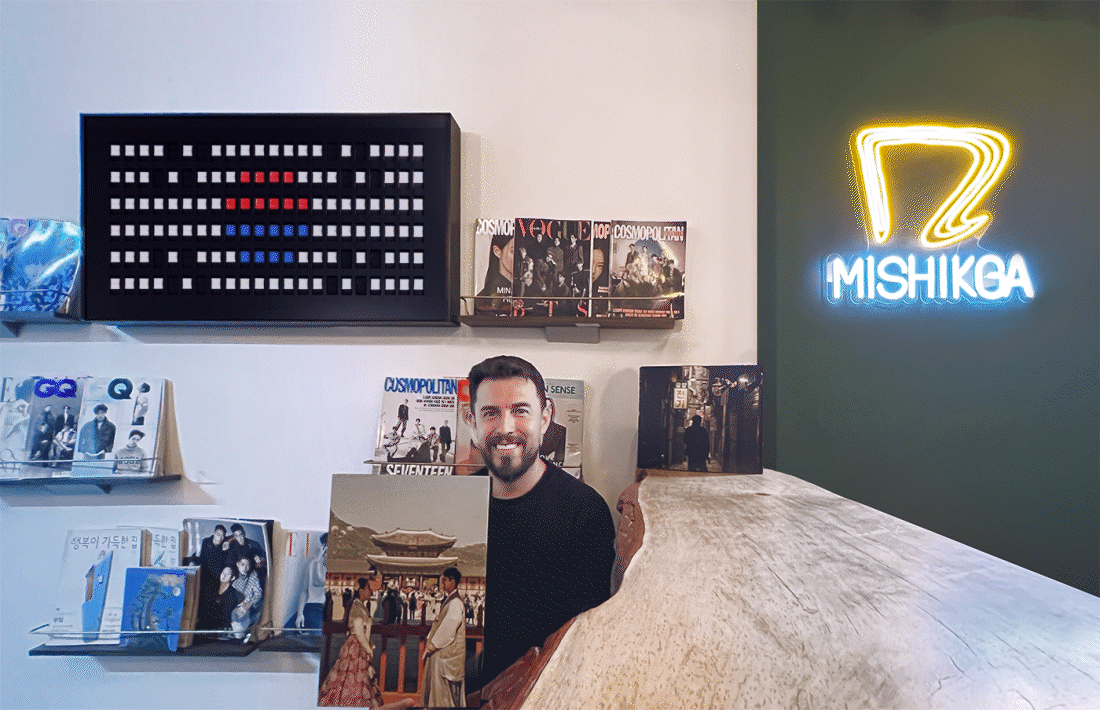 Mishikga, a dynamic Colombian-Korean-American restaurant, uses Vestaboard to articulate its culinary fusion. Eduard and his Korean-American wife, Carolina, owners of Mishikga, blend their diverse backgrounds seamlessly, offering a distinctive gastronomic experience.

"Our restaurant is about the entire experience, pleasing all 5 senses," says Eduard. "Vestaboard appeared as the perfect way to delight the eyes and ears of his restaurant's customers."

Vestaboard communicates the heart and soul of Mishikga's culinary venture.
Learn more about Vestaboard at work.