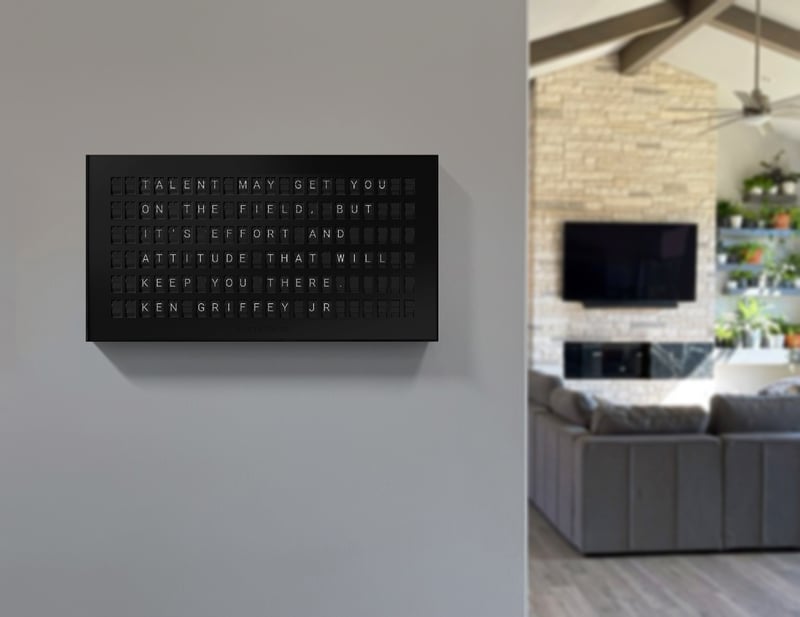 Vestaboard has brought Travis McAshan's family home in Austin, Texas to life. "I love waking up to an inspiring morning quote and the day's weather," he says.

Vestaboard has become an integral part of the family's daily routine. The Vestaboard+ "Word Clock" channel is set to go at the top of every hour to keep the family in sync throughout the day. "The audible signal at the top of every hour is like a bell striking, it's cool," he continues.

Travis plans to use Vestaboard for celebrations. With the new "Happy Birthday" channel on Vestaboard+, Travis can easily set the birthdays of his wife and four kids on his Vestaboard. It will then send a birthday message throughout the day!

Vestaboard helps them stay on top of important events, reminds them to watch their favorite sports teams, and adds a touch of fun and inspiration to their home. "I love the variety of uses," he says.
Learn more about using Vestaboard At Home.