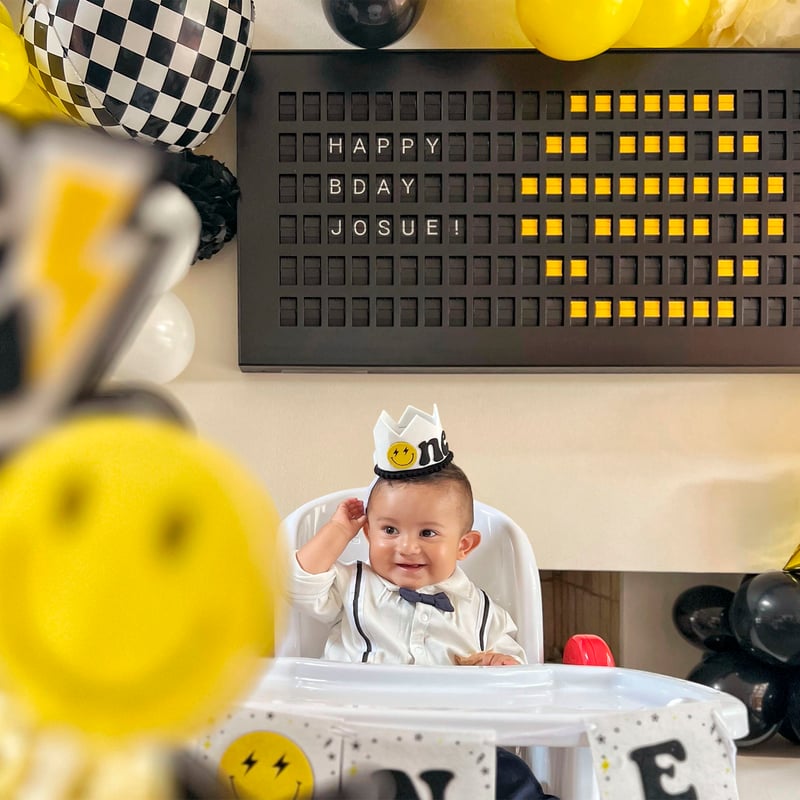 The Hernandez family recently celebrated their son's first birthday with Vestaboard, allowing loved ones who couldn't attend to send warm wishes and delight their guests.

"We wanted something extraordinary for our son's special day," says Daniel, the father. "The Vestaboard was a showstopper, and our guests loved it!"

"It created an interactive experience. We could display messages from our loved ones who couldn't make it, which was very special," he continues.
Learn more about Vestaboard At Home.