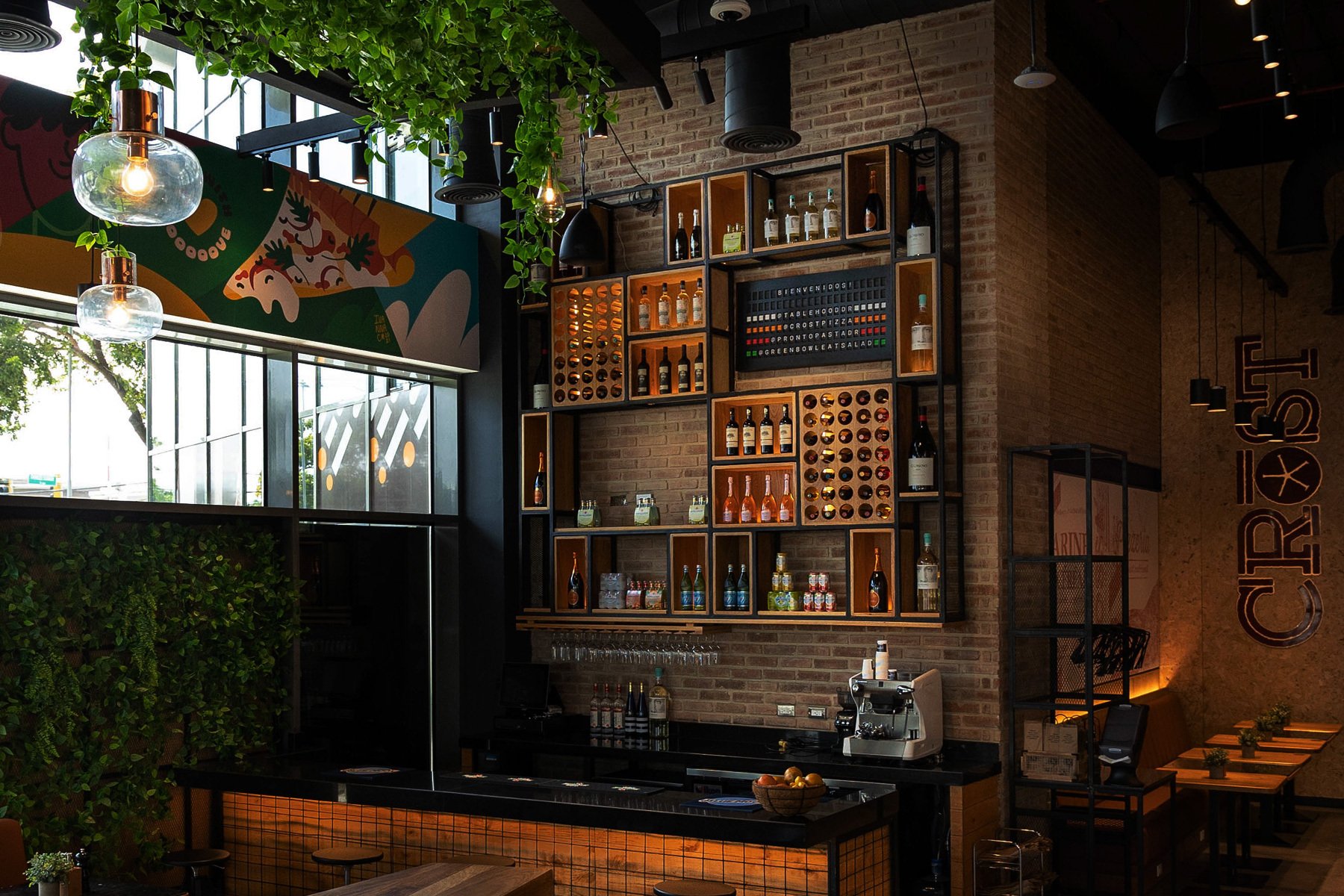 Vestaboard was installed above the bar at Table Hood, a modern market with a variety of cuisines, to create a clean and beautiful look.

"What has surprised us most is how excited our guests are when they see Vestaboard. They constantly want us to put up personalized messages and record it," says Table Hood's Kristina Saliaris.

This Dominican eatery has devised some very inventive ways to celebrate the holidays with Vestaboard! "We display our country flag on Independence Day, a tree with stars on Christmas, and 2023 on New Year's," Kristina explains.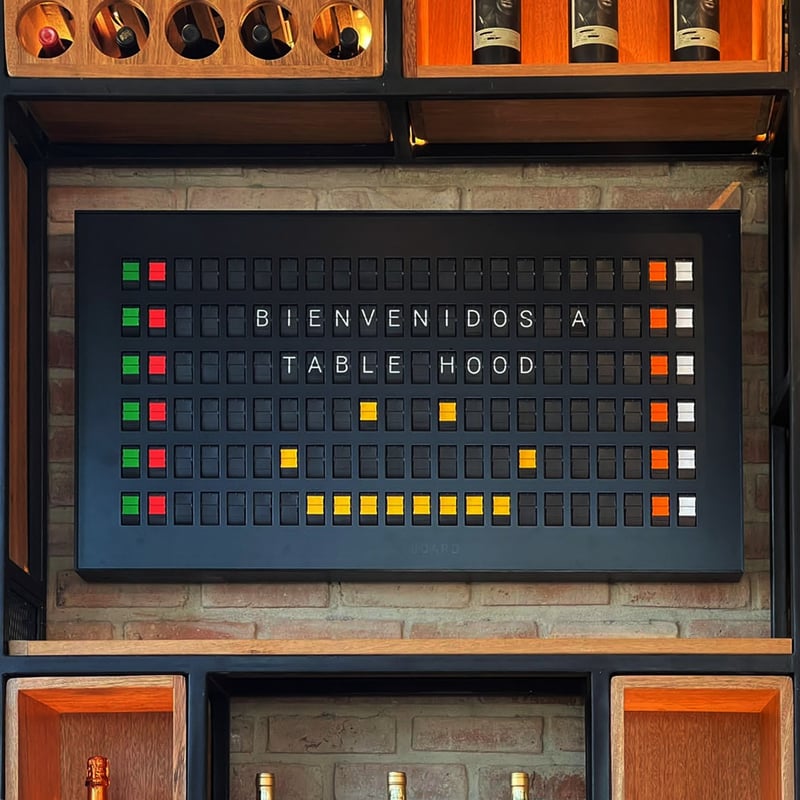 Learn more now about how restaurants, bars, coffee shops and more are using Vestaboard to personalize their guests' visits.