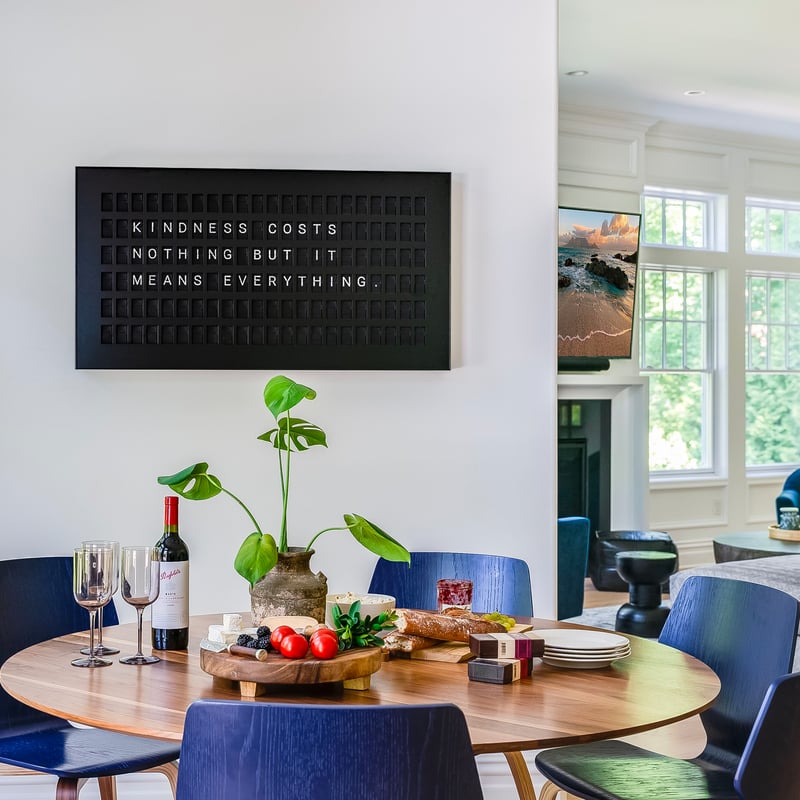 Interior designer Lara Allen-Brett chose Vestaboard as a statement piece in the breakfast nook of her client's New Jersey home.

Lara and her client had been on the hunt for the perfect piece of art. "But nothing was quite right, until I proposed Vestaboard," Lara says. Vestaboard allows you to alter the art on display on a regular basis, creating a dynamic environment.

"The aesthetic and interactive features made it the perfect piece to finish off the space," explains Lara.

Learn more about Vestaboard's trade program.