Invest in Vestaboard
We plan to build an extraordinary company with products that help our customers inspire others.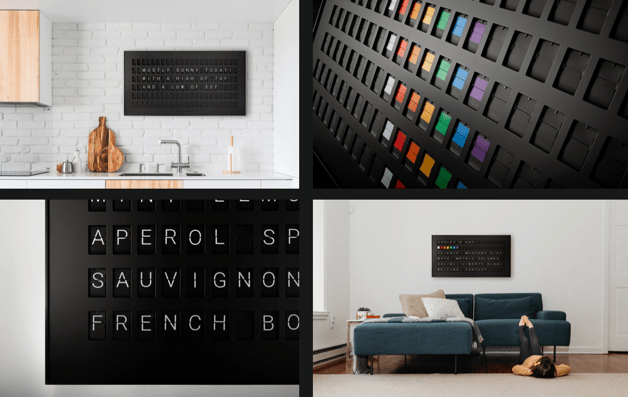 Vestaboard is a smart messaging display used by our customers to inspire loved ones, team members and guests.
Vestaboard relies on a patented version of split-flap technology to land 8,448 character flaps on the right message. It creates a mesmerizing experience for quotes, to-do-lists, calendar items, news and sports scores. Vestaboard has broad applicability in work settings (hospitality, real estate, retail, healthcare and offices), and is enjoyed at home by customers such as Jennifer Garner and Alexis Ohanian.
We have a three-part plan to build an extraordinary company:
Scale our flagship product into the forecasted $6.6 billion smart display market, differentiated by design and software
Build a recurring revenue stream with valuable software features
Launch less expensive devices that rely on our software platform
Please inquire below.
Forms required to be filed by the SEC: