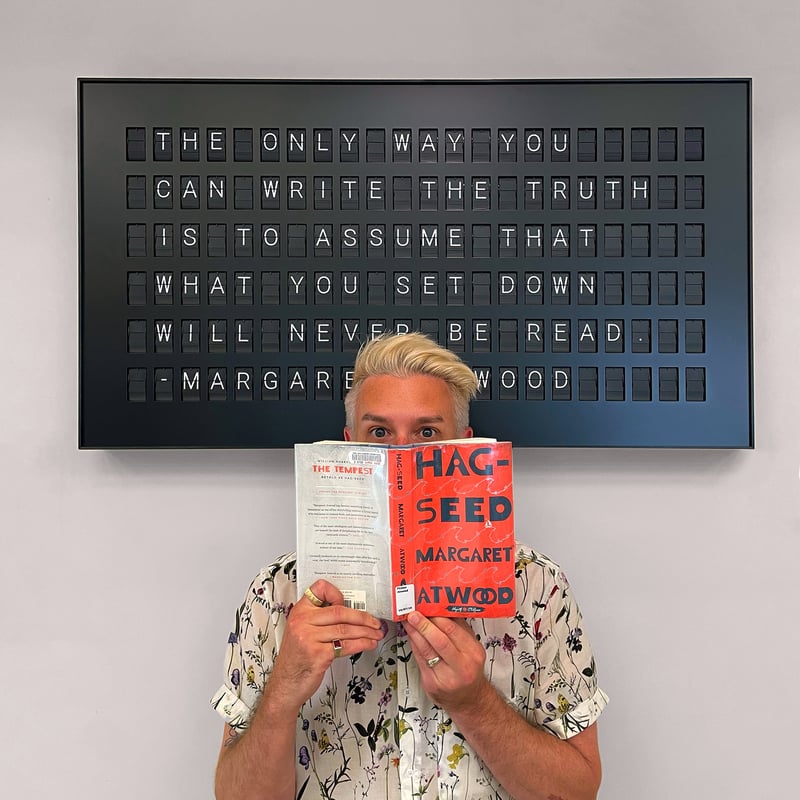 Nashville Public Library, a recent Inspire Community recipient, installed Vestaboard at the front desk of the Donelson Branch to show patrons "all of the things they can check out," says Branch Manager Ryan Darrow.

The library leverages Vestaboard to draw attention to its extensive collections, lesser-known services and alert patrons to their various programs. "Visitors are often unaware of the library's many collections and Vestaboard draws attention to exciting ways to engage with the library."

Not only does Vestaboard serve as a tool to notify patrons of what programs the library offers but through an IFTTT integration, also automatically updates to remind people when they start.

"As things come up, such as an upcoming fundraiser, we integrate designs to rotate along with other of our Vestaboard+ favorites." Vestaboard has proven to be an easy way to keep library patrons in the know.

Learn more about our Inspire Community program and Vestaboard at work.