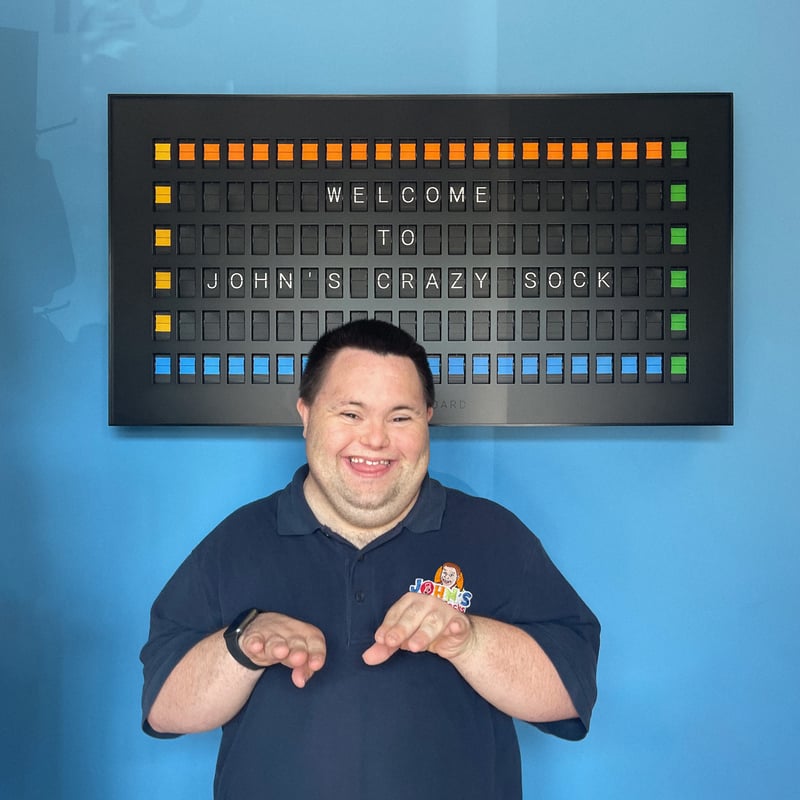 John's Crazy Socks, a company created by John Cronin and his father Mark, employs people with differing abilities and donates a large part of its revenue to organizations such as the Special Olympics.

Maria Lerner, Community Organizer at John's Crazy Socks, says, "We love using the Vestaboard! It helps us spread happiness." Spreading happiness is the core mission of the organization.

Vestaboard is placed in their New York headquarters to "help send daily positive messages to coworkers," continues Maria. She says Vestaboard is a fun tool for the office allowing them to connect and celebrate. For example, Tuesday was Bagel Day!

John's Crazy Socks is a recipient of Inspire Community – Vestaboard's program to donate to individuals and organizations who are making a positive impact in their communities. 1 Vestaboard is donated for every 100 sold. To nominate an individual or organization that inspires you, please submit this form.
Meet more of our Inspire Community recipients here.