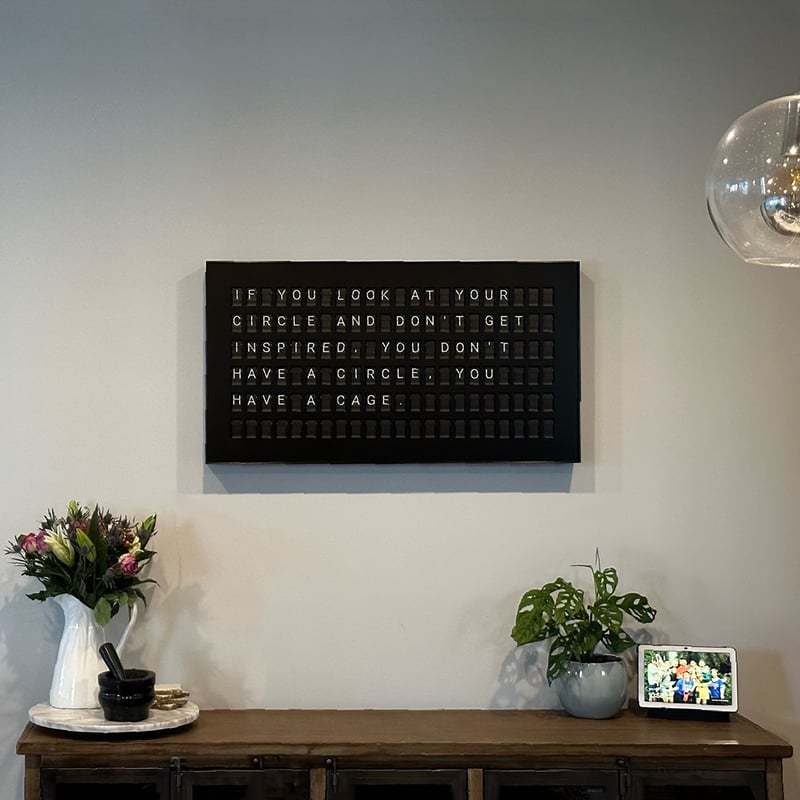 Vestaboard is featured in the kitchen of Jason Toy's family home. "It's been awesome to customize my Vestaboard," he says.

The flexibility and versatility of Vestaboard seamlessly integrates into the family's home and lifestyle. "Vestaboard+ is well worth the price, we especially love the artwork channels."

Learn more about Vestaboard At Home.