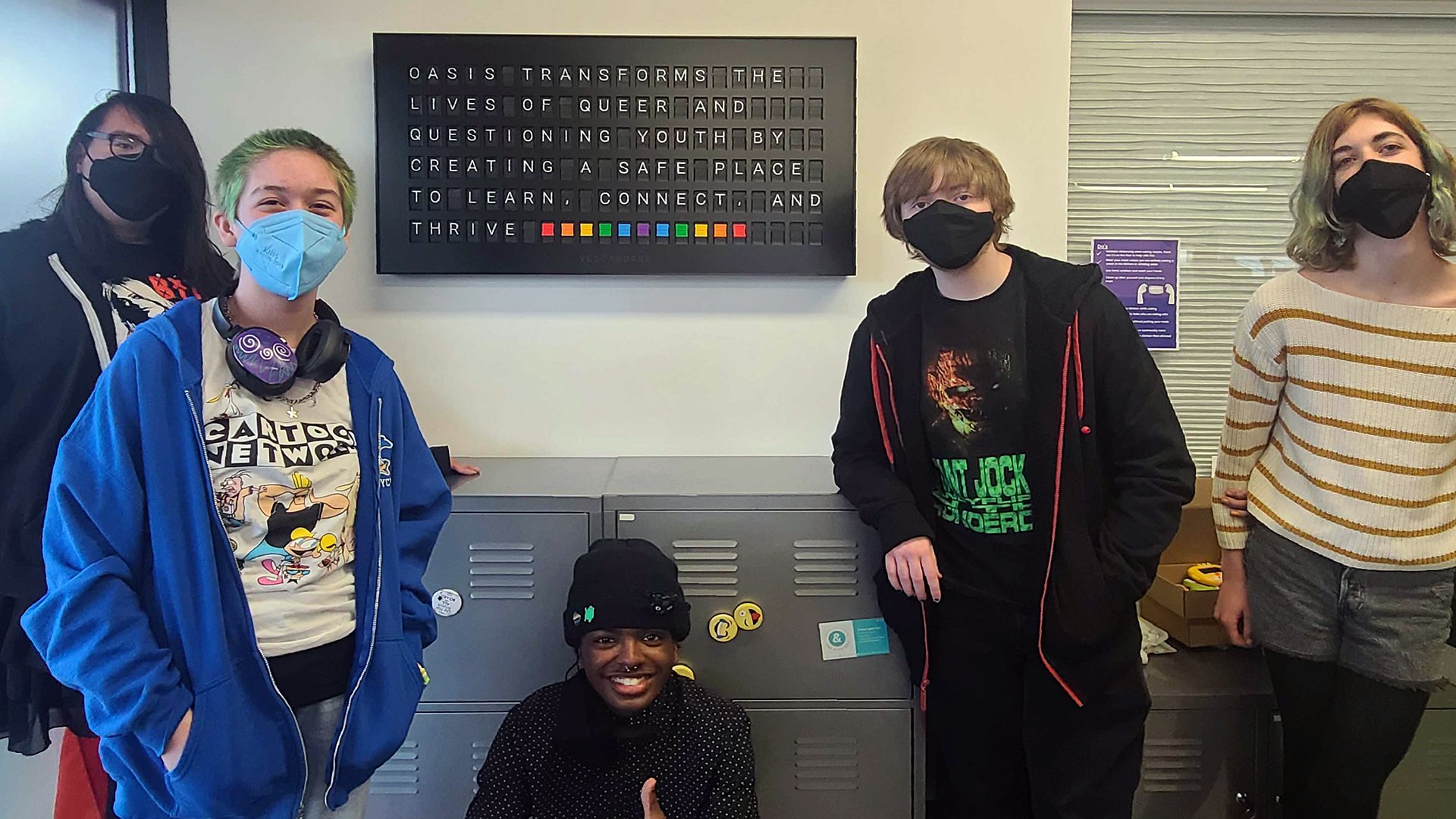 Visitors are greeted by Vestaboard at The Oasis Youth Center in Tacoma, Washington. The center, which provides a safe and welcoming space for LGBTQ+ youth, installed Vestaboard to keep visitors informed and engaged.

"As a youth center, we wanted to have an exciting and engaging way to share what is happening," explains Daniel Ensley, Development & Partnerships Specialist. "People can't help but gather around the Vestaboard as it changes to a fun design, an interesting quote, or other announcements!"

Vestaboard serves as a central hub for information and communication. The staff uses it to announce upcoming events, share inspiring quotes and artwork, and showcase the achievements of the center's members.