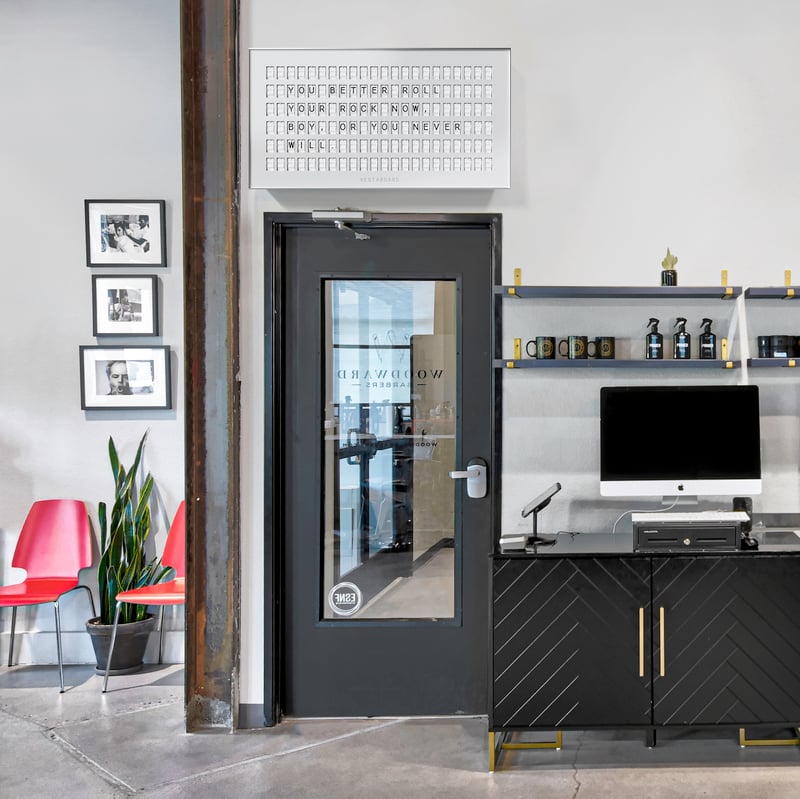 "Vestaboard is a smart and stylish addition to our barbershop that accomplishes much more than meets the eye," says Tony Gambee, owner of Woodward Barbers in Erie, Colorado.

Beyond the traditional barbershop concept, Woodward Barbers thrives as a community-centric space, fostering connections among its clients with Vestaboard at its heart.

"As the letters flip and messages unfold, you can't help but be drawn in. It sparks anticipation and prompts lively discussions among clients, creating a dynamic atmosphere like no other."

Vestaboard also seamlessly functions as a time management tool for barbers. Tony shares, "With most appointments starting and ending on the half-hour, we schedule updates at :25 and :55 of each hour. This subtle reminder ensures our talented barbers have the perfect cue to wrap up with one client and prepare for the next, allowing for seamless, efficient service."

"The moment Vestaboard springs to life, we witness genuine smiles lighting up faces and a sense of curiosity that draws them in." Vestaboard makes clients' visits to Woodward Barbers "much more than just a haircut."


Learn more about Vestaboard at work.