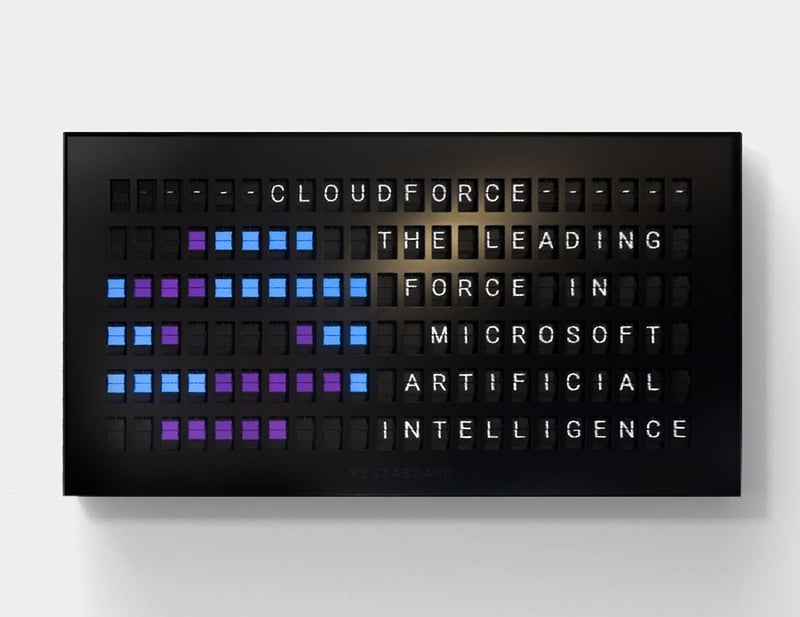 Cloudforce, a company specializing in custom cloud solutions, recently installed Vestaboard in their lobby. To customize its functionality, they hosted a hackathon aiming to develop a cloud-based AI solution for Vestaboard.
Cloudforce's winning hackathon team successfully transformed Vestaboard into a personalized greeting system they call "Guestaboard," powered by AI capabilities. When a visitor arrives and signs in at the front desk kiosk, the Vestaboard automatically displays a customized message tailored to the purpose of their visit. In addition, the Cloudforce employee a guest is meeting can send a Vestaboard message to their visitor via Microsoft Teams
Vestaboard or the "Guestaboard" provides an engaging way to welcome and interact with office guests. The integration of Vestaboard and AI solutions sets a new standard for creating a warm and personalized experience for visitors.