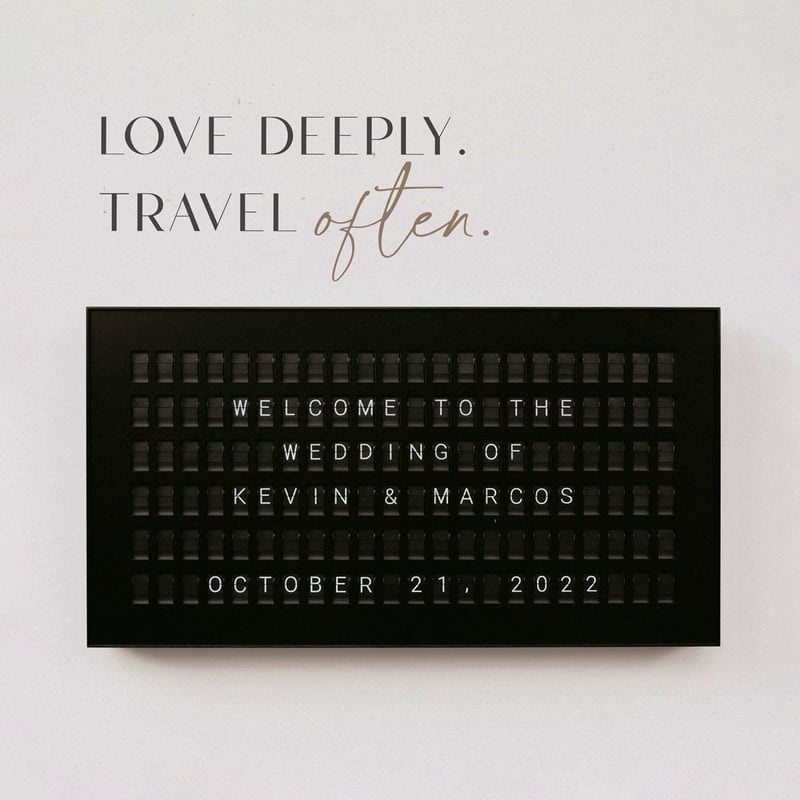 Marcos and Kevin selected Vestaboard as a centerpiece at the venue entrance for their elegant outdoor wedding. "It turned out stunning!" Marcos shares. The couple used Vestaboard first as a seating chart and then to schedule hundreds of personalized messages to guests.

"We had 100 different sayings, quotes, and shoutouts pre-programmed to rotate throughout the cocktail hour!"

In addition to sharing messages of joy, Vestaboard's unique aesthetic held special meaning for the newlyweds. "With one of us being a flight attendant, we wanted to incorporate a nod to travel into our wedding," one of the grooms, Marcos, explains.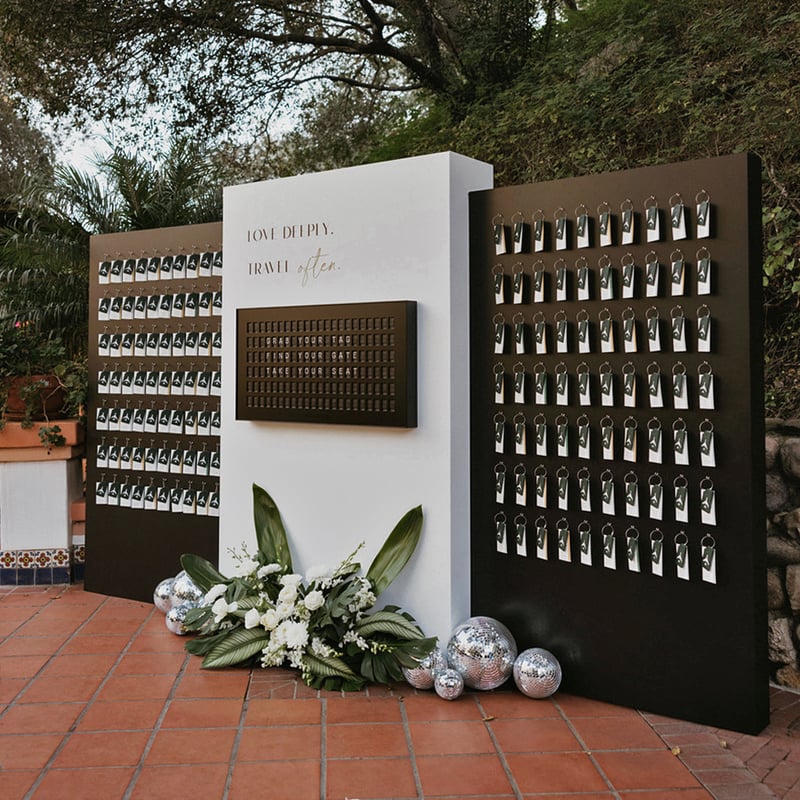 Photos by Lauren Mihae Photography
Learn more about Vestaboard at work or at home.
Please note this Vestaboard was temporarily outdoors. Vestaboard is not rated for outdoor use or direct sunlight. To learn more visit our Help Center.