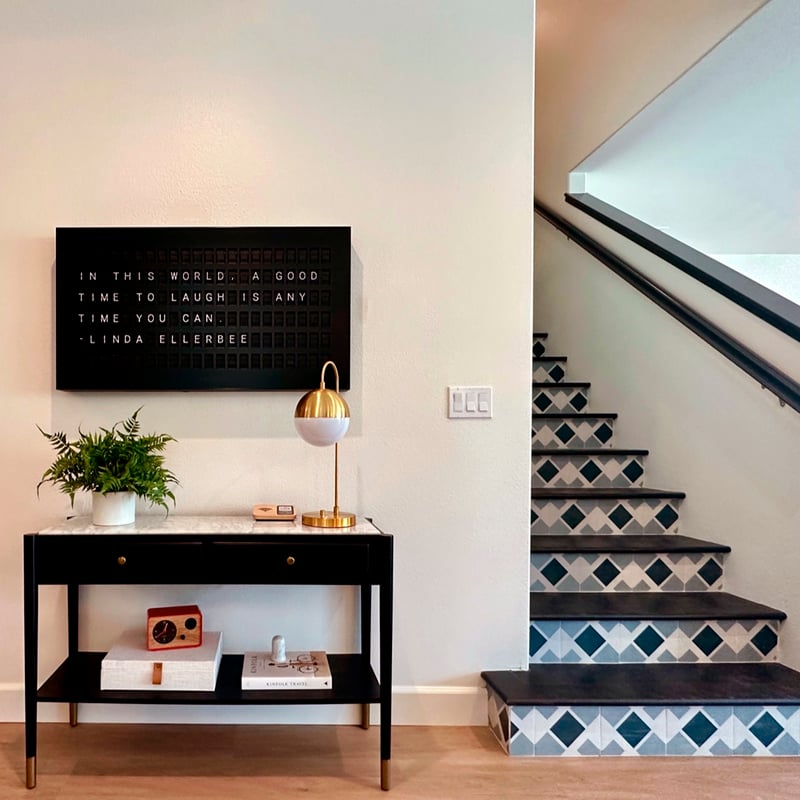 Arrive's new luxury rental property goes beyond the ordinary by incorporating Vestaboard for a unique guest experience. "We thought it would be cool to be able to communicate with guests without being intrusive," says Principal Designer, Erin Benedict.

"Since a management company oversees our house, Vestaboard lets us share our personalities in a way we otherwise wouldn't be able to, and it adds a cool factor and an element of fun that sets us apart from other rental properties."
Learn more about Vestaboard at work.
Design Credit: Benedict August
Photo Credit: Dan Benedict