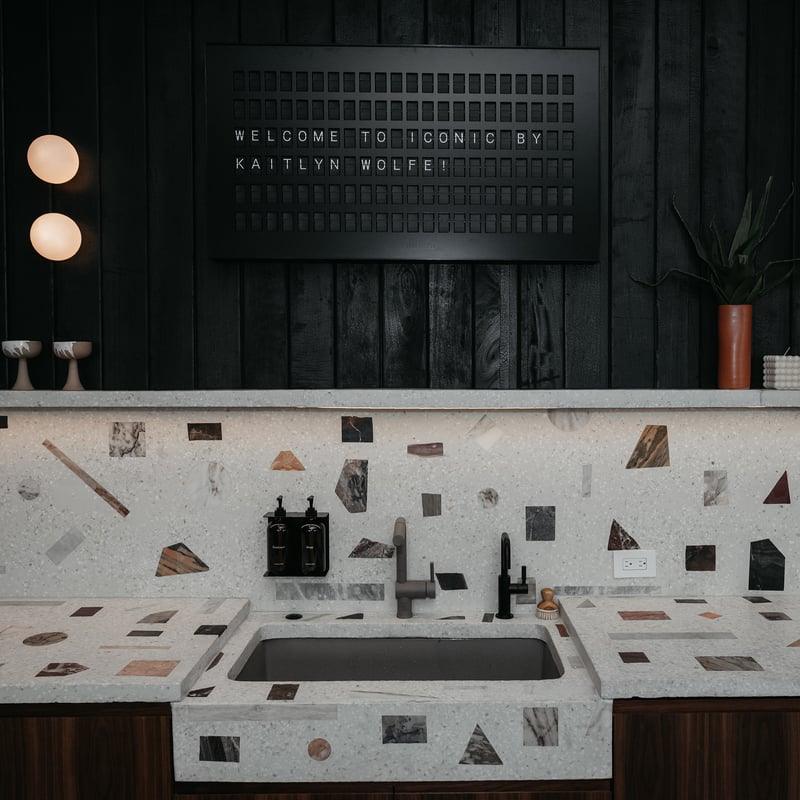 Kaitlyn Wolfe, Principal Designer and General Contractor at Iconic by Kaitlyn was immediately drawn to Vestaboard. "The sound it makes and the impact of the motivational messages just makes me smile," Kaitlyn begins.

Vestaboard is installed in the common area of the office to share messages for team members' birthdays or when clients come into the office. "Everyone loves it."

When Kaitlyn is onsite or traveling, she uses Vestaboard to stay connected to her team. "I love that I'm able to communicate with my team when I'm away from the office, it's a more intentional way than emailing," Kaitlyn explains.

Her team eagerly anticipates what quote or news will be displayed on Vestaboard each day. "It's such a fun tool that gets the team excited!" says Kaitlyn. Vestaboard has become a conversation starter and a source of inspiration for everyone in the office.
Learn more about Vestaboard's trade program.