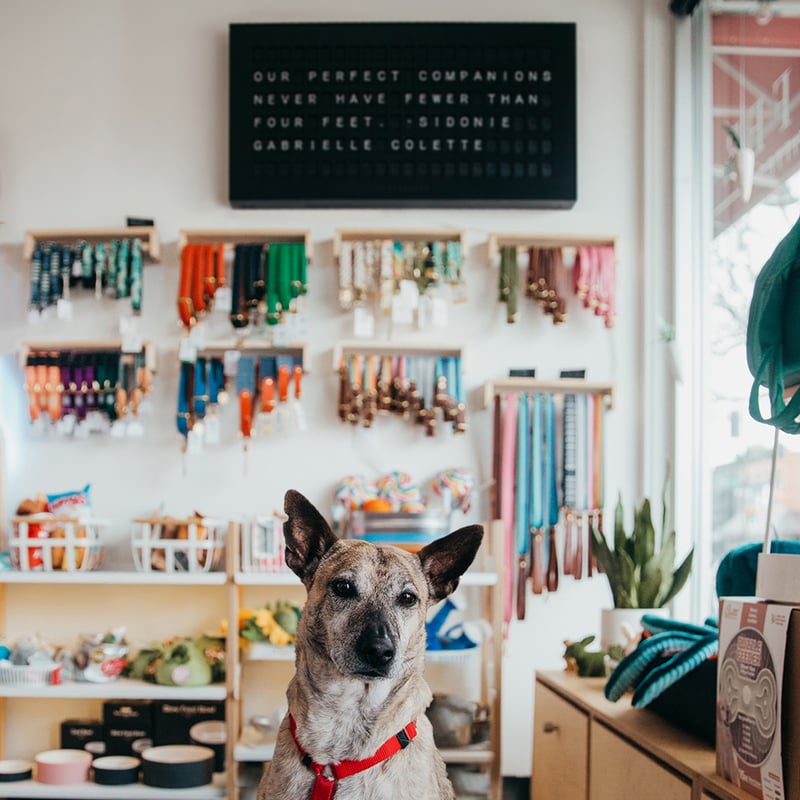 Vestaboard has become a memorable aspect of Toiffer's store ambiance, adding a sense of excitement and wonder that perfectly captures the playful spirit of the pet store. "I loved the idea of being able to customize messages to elevate the shopping experience," says Alina McCue, the owner of Toiffer Pet Outfitter in Missoula, Montana.

Vestaboard is used to showcase fun graphics, animal lover quotes, promotions, and special events of the month at the store. "It is cool and fun in a unique and attention-grabbing way. Whether it's showcasing our latest deals or sharing fun pet-related messages, our Vestaboard always gets customers talking and leaves a lasting impression with them," she continues.

"We love seeing what creative messages and designs we can come up with next, and we can't wait to continue delighting our customers with our Vestaboard!"


Learn more about Vestaboard at work.