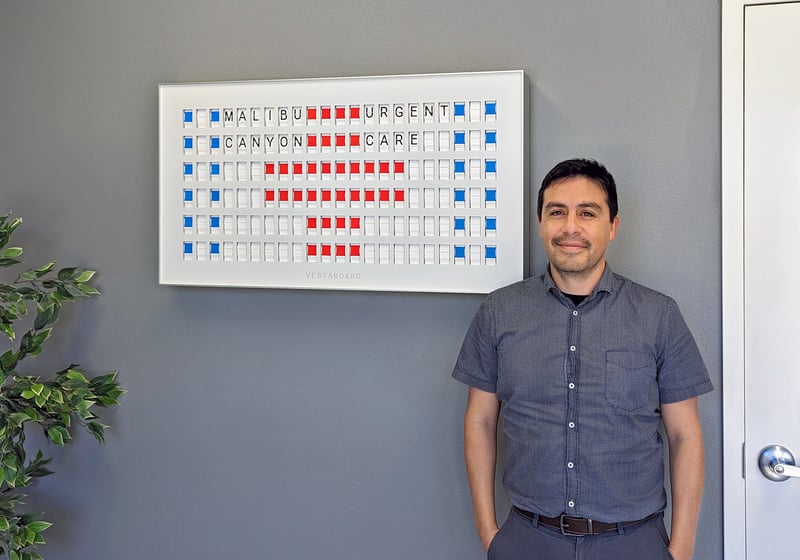 "Vestaboard has made introducing my new medical clinic to the community fun and interactive in a way I never imagined," says Dr. Salvador Plasencia at Malibu Canyon Urgent Care, where Vestaboard hangs in the waiting room.

Not only does Vestaboard help Dr. Plasencia communicate to patients in a fun and engaging way, but it has also proven to be a great marketing tool. "I promote specialty services like vitamin therapy and laser facials on Vestaboard. That way patients know all that we offer." He also encourages patients to take pictures and videos of Vestaboard to share on social media. "It's been a great way to spread the word about the new clinic," he added.

After hours, Dr. Plasencia leaves his cell phone number visible on the Vestaboard, as it can be seen through the window of the clinic. This ensures that patients can always reach him in case of an emergency.
Learn more about Vestaboard At Work.