At Medinah Country Club in Illinois, Vestaboard "grabs employees' attention and signals to the younger generation that the club believes in new technology," says Robert Sereci, Medinah's Chief Operating Officer.

In this traditional, world-renowned country club, Vestaboard adds a "cool and creative" way to display important notices, inspirational messages, weather, sports scores, and more. Additionally, Vestaboard serves to welcome new team members and celebrate milestones like birthdays and achievements.

"Vestaboard stands out visually, especially when the message changes," says Sereci.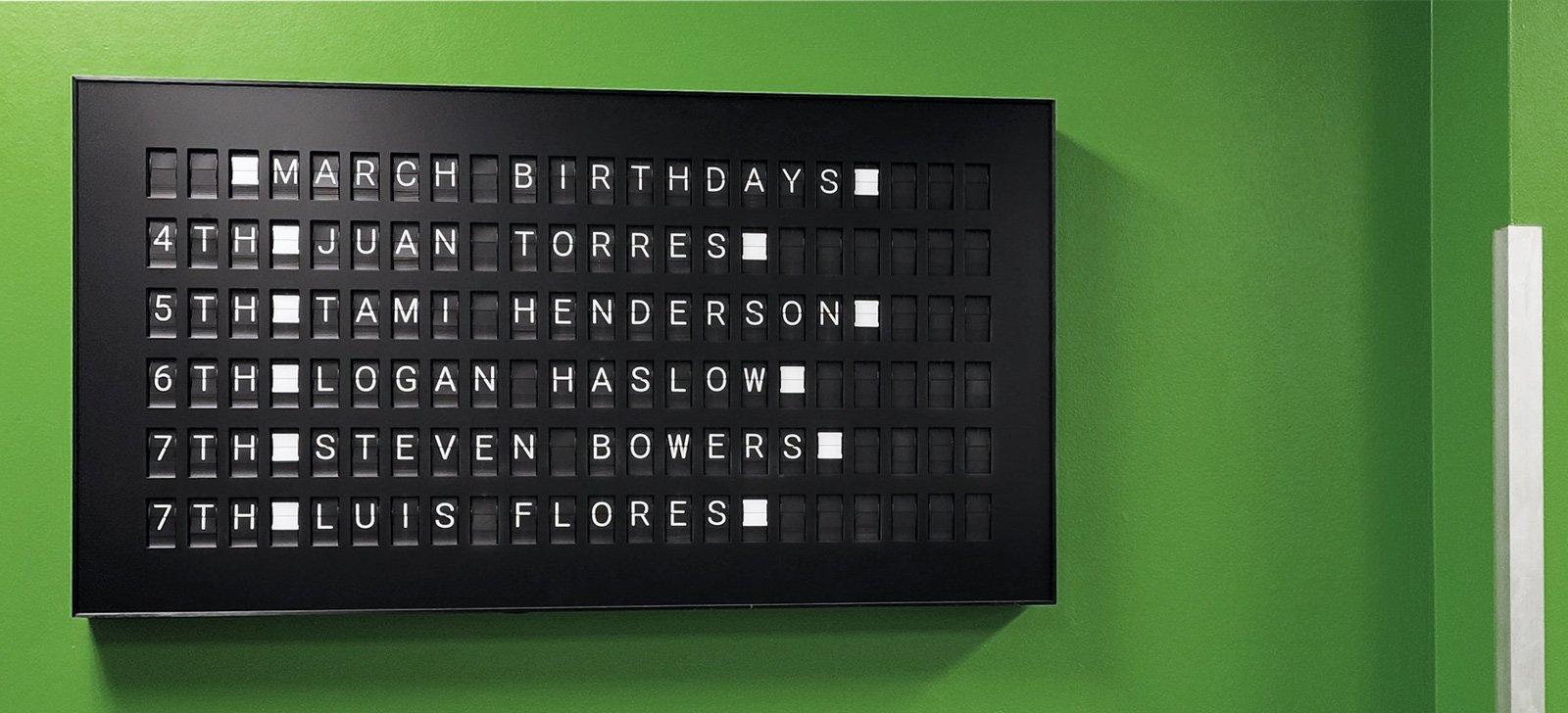 Learn more about Vestaboard At Work.