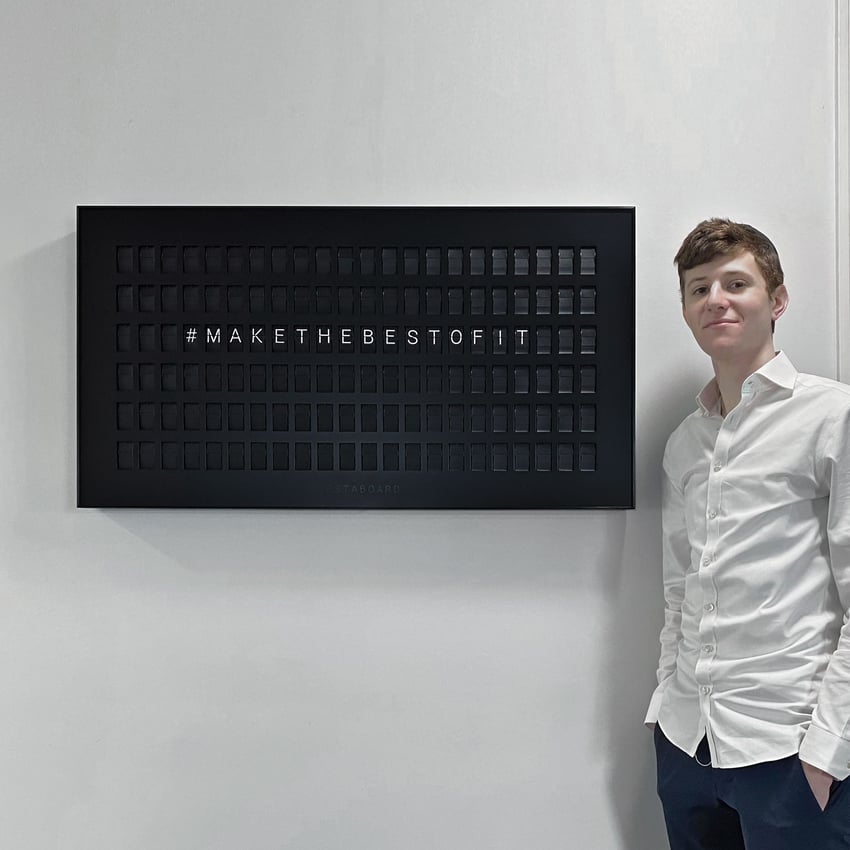 Andrew Newhouse and his family use Vestaboard at home to stay positive throughout the day by sending inspirational quotes. "There are always good ones on the Vestaboard app!" says Newhouse. He continues, "It's also useful to display the weather, family reminders, and news."

Andrew was 11 years old when he was diagnosed with cancer. Whether it was surgery, chemo, vocal paralysis, chronic pain, or depression, he lived by the motto "make the best of it." Vestaboard reminds him of the message and encourages him to persevere.

Andrew Newhouse is one of over twenty recipients of Inspire Community – Vestaboard's program to donate to individuals and organizations who are making a positive impact in their communities. 1 Vestaboard is donated for every 100 sold.

Learn more about Inspire Community and make your nominations here.