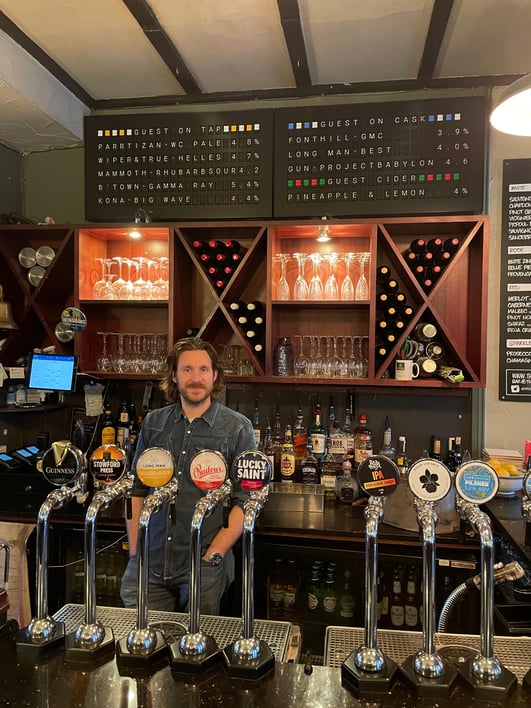 Ragged Trousers, a bistro by day and a pub by night, uses two Vestaboards to display their ever-changing menu.

"It's a functional solution but also a really fun one. People love it when they click over to the next beer," says owner Richard Simm.

Visit Vestaboard at work to learn more about how Vestaboard can transform your business.