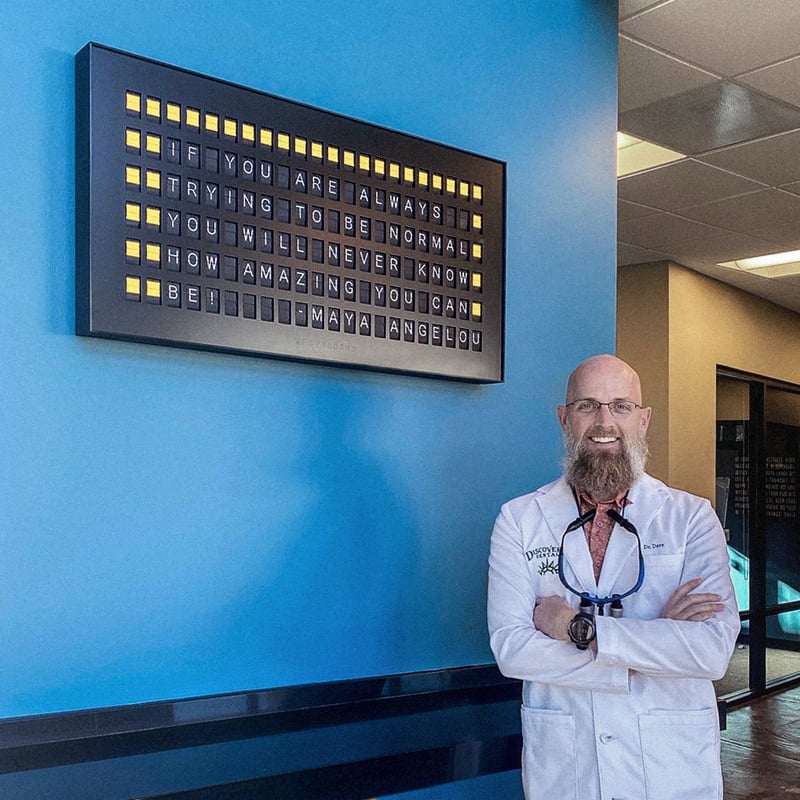 General Dentist David Stinchfield installed Vestaboard in the reception area of Discovery Dental in Washougal, Washington to share uplifting quotes and facts about dental hygiene.

"Many come to the dental office with anxiety and apprehension, but the display and messages have been a welcomed change to the reception environment," says Dr. Dave.

Vestaboard adds a "visual and unique" way to comfort patients before they meet with the dentist. It also serves as a practical communication tool for the office.

Both patients and the team enjoy Vestaboard. Dave shared, "We get daily compliments on Vestaboard, and it has been fun to discover all that it can do!"
Learn more about Vestaboard At Work.