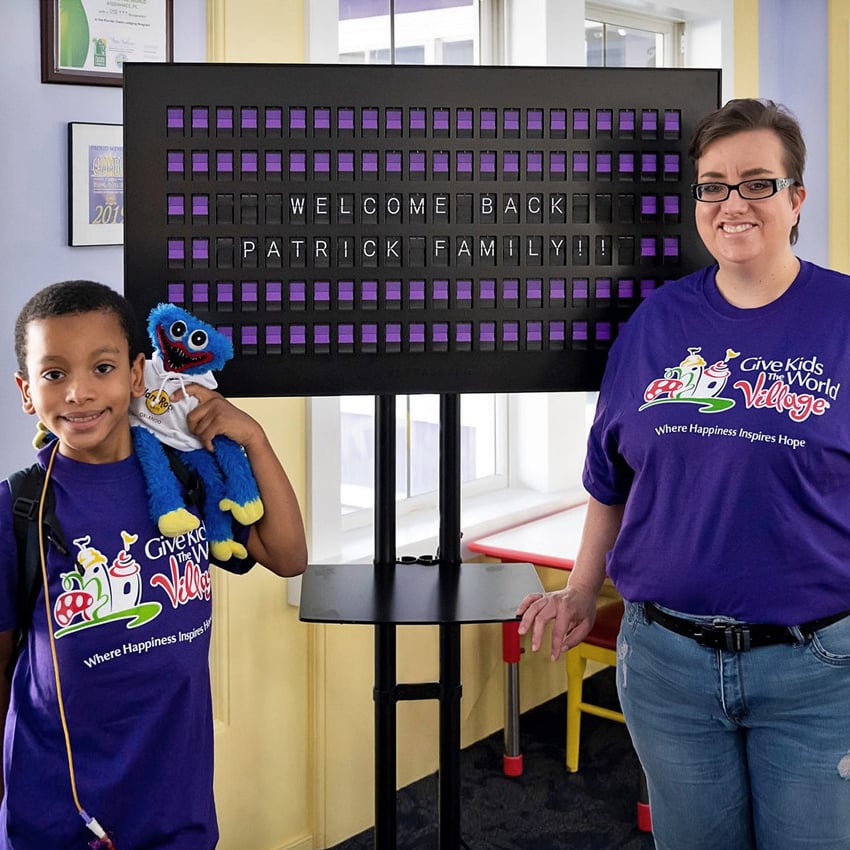 Give Kids The World is a nonprofit providing critically ill children and their families all-inclusive customized dream vacations to Orlando, Florida and its world-famous theme parks.
"Vestaboard is a wonderful way for us to welcome families as they arrive for this once-in-a-lifetime experience," says Cindy Elliott, Assistant Director of Public Relations at Give Kids The World.
Above, Vestaboard welcomes the Patrick family, including mom and son Declan. GKTW also uses Vestaboard to share supportive messages enhancing the special experience the organization offers.
Give Kids The World is one of over twenty recipients of Inspire Community – Vestaboard's program to donate to individuals and organizations who are making a positive impact in their communities. 1 Vestaboard is donated for every 100 sold. To nominate an individual or organization that inspires you, please submit this form.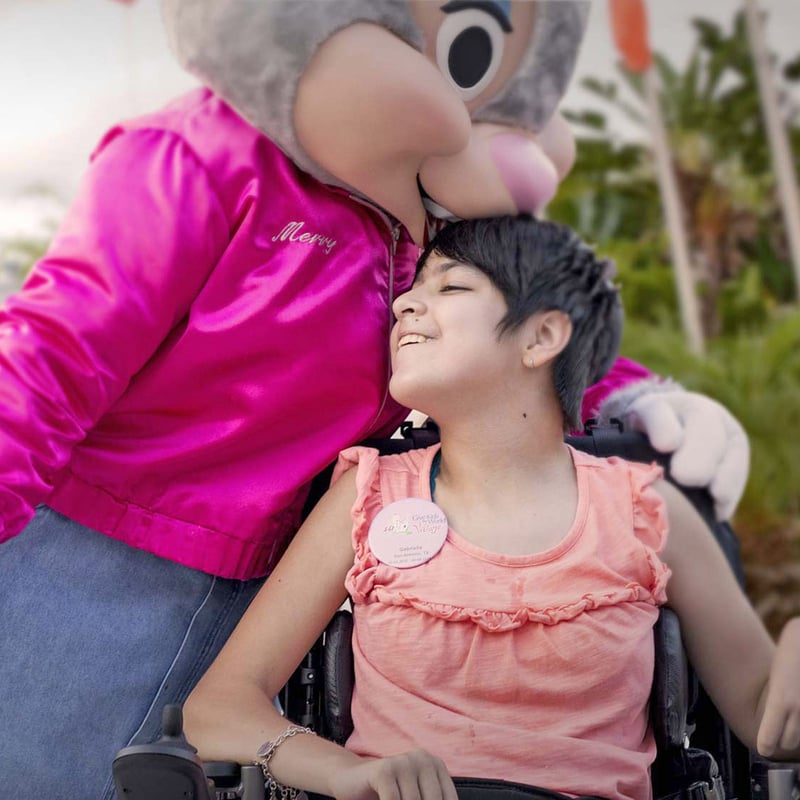 Above, visiting a Florida theme park through Give Kids The World.
Photo credits: Give Kids The World
Learn more about Inspire Community and make your nominations here.