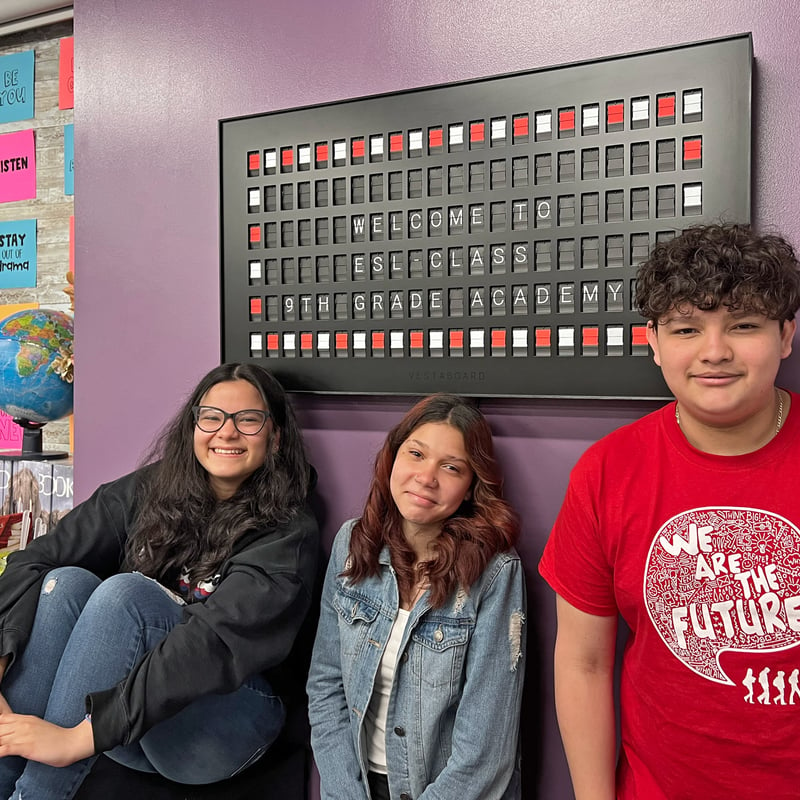 Melanie Tard uses Vestaboard to promote effective communication for students in her English as a Second Language classroom in Trenton, New Jersey.
"Vestaboard has made a strong impact in my classroom. We use it to display important school events, updates, testing prep questions, learning targets, and more," says Melanie.
Vestaboard allows Melanie to "celebrate diversity, birthdays, honor students and support them," and is a great way to keep students' attention. "In today's world students need a break from viewing a computer screen all day," Melanie explains."Vestaboard is a classroom gamechanger!"
Melanie Tard is a recipient of Inspire Community – Vestaboard's program to donate to individuals and organizations who are making a positive impact in their communities. 1 Vestaboard is donated for every 100 sold. To nominate an individual or organization that inspires you, please submit this form.
Learn more about Vestaboard at work.