We're excited to announce new sharing, editing and automation features now live in the latest updates to our mobile and web applications for customers.
Become a customer to start enjoying the magic of the Vestaboard today. With the newly updated iOS, Android and web apps, Vestaboard customers are able to:
get inspired with curated daily content from "Today's Picks"
draw and create colorful patterns
set up integrations and recurring messages
establish quiet hours
share Vestaboard messages, including via text and social media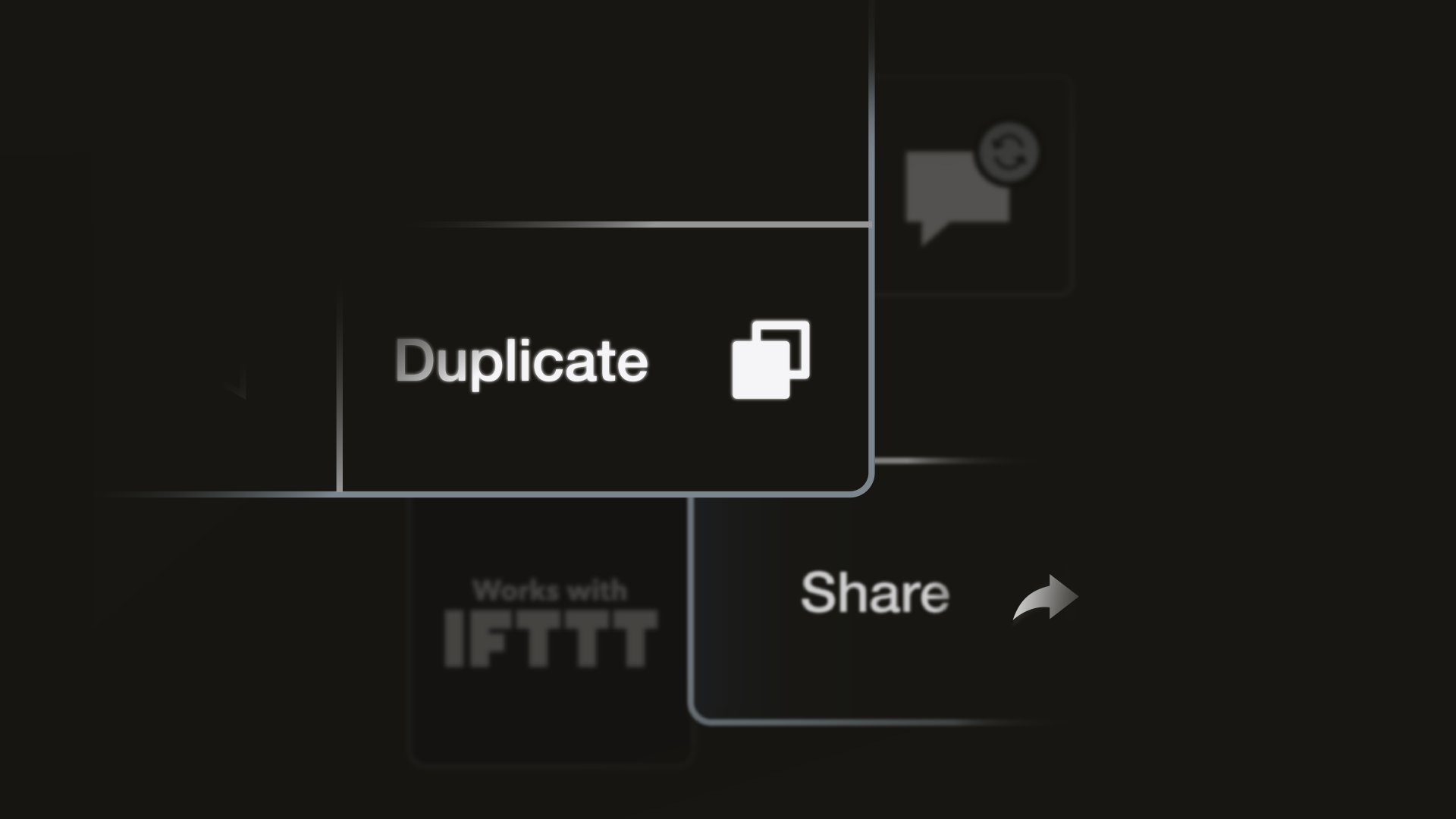 Mobile App Updates
Share messages with others
Inspire friends, co-workers and loved ones through our new card sharing feature. Send your best creations by sharing via messaging apps, posting to social media or saving directly to your camera roll. Whether six feet apart or across the world, there are no limits to inspiring with Vestaboard. Learn more.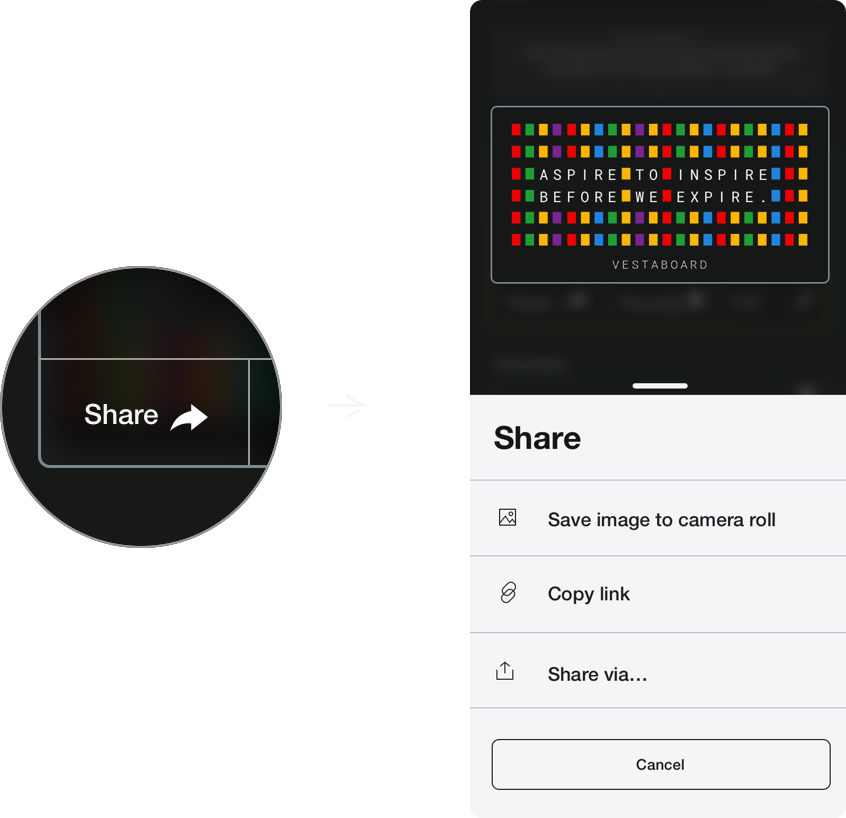 Duplicate to edit messages
Want to edit a past creation from your favorites, history or one of Today's Picks? Learn how with our new Duplicate feature.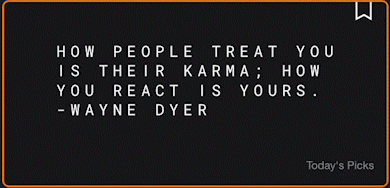 The new Share and Duplicate features come on the heels of our prior app update, which included:


Create in Auto or Visual Modes: Update your Vestaboard from anywhere using either Auto mode where we handle the formatting or Visual mode where you dictate the placement of every character. Learn more.

Invite and Manage Users: Allow family members or co-workers to control your Vestaboard(s). Learn more.

Pair and Manage Multiple Vestaboards: Manage all Vestaboards you have access to within Settings. Pair a new one, rename an existing, remove yourself or switch between. Learn more.
Installables Beta Update
We're laying the groundwork for a marketplace of Installables - clever automations from our creative community of third-party developers. Customers can browse early submissions in our web app.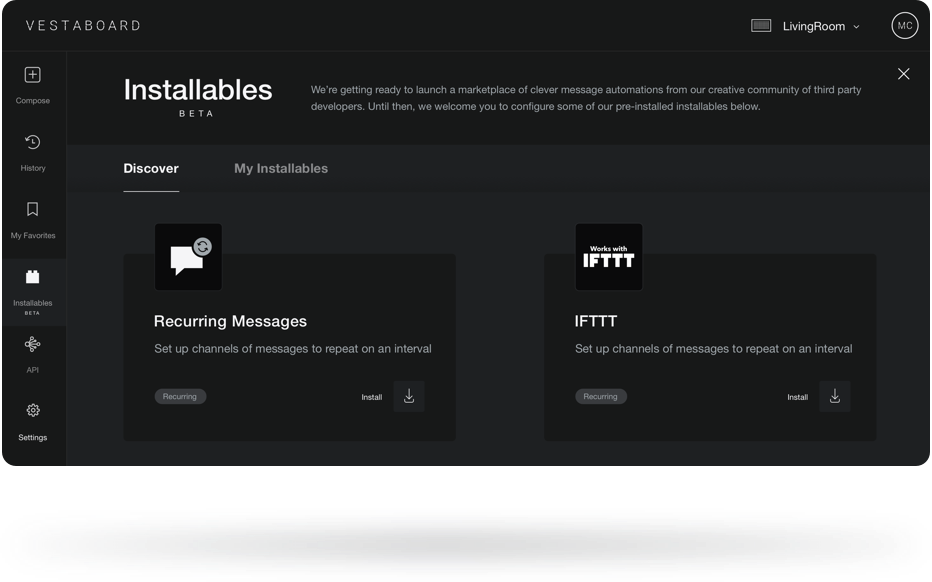 After you've set up your first few Installables, we recommend configuring Time Zone and Quiet Hours in Settings to only receive new messages at the times you'd like. Learn more.

Want to set up automatic recurring messages?
Use Recurring Messages to set messages you'd like to repeat on an interval ranging from once a minute to once a year. Install and customize multiple message sets with different icons, titles and cadences. Learn more.

Want automations from third-party sources too?
In addition to composing your own messages, Vestaboard can also be configured to receive messages from your favorite third-party services using IFTTT. Learn more about some of our favorite automations and set up today.
Are you a developer? Click here to sign up.
What features and integrations would you like to see? Let us know! Tweet us @vestaboard.