Some of our very inspiring earliest customers are already enjoying Vestaboard. We love spotting Vestaboard in the wild, and we're sure you will too.
Click here to jump to the newest posts we've added.
Actress Jennifer Garner uses Vestaboard to celebrate World Kindness Day (above) and to thank popular TV show "The Office" (below).
Above: Zach Braff, star of tv show "Scrubs", had a blast with his Vestaboard and his friend, fellow actor Donald Faison.
Check out their winning drink recipe that Donald shared, below. Cheers!
Above: Jeff Sandquist (Microsoft) uses Vestaboard in the most incredible ways.
Above: Vestaboard makes for playful business analytics when it comes to customer Alexis Ohanian (founder of Reddit and Seven Seven Six 7️⃣7️⃣6️⃣, and husband of tennis superstar Serena Williams).
Above: Customer / Investor David Bohnett, philanthropist, sent a video of his Vestaboard from New York.
Above: Our customer's child reacts enthusiastically to Vestaboard in a candid video.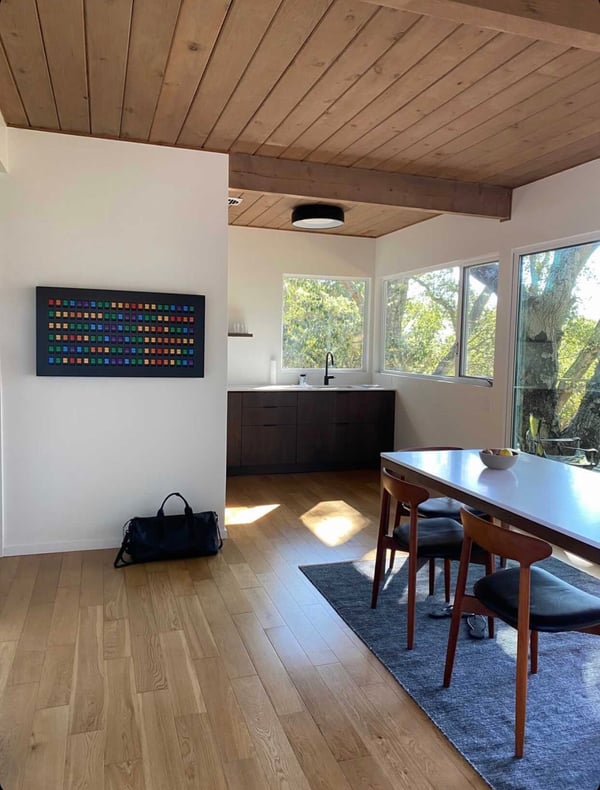 Above: KillSpencer spotted Vestaboard with a colorful pattern in our customer's office.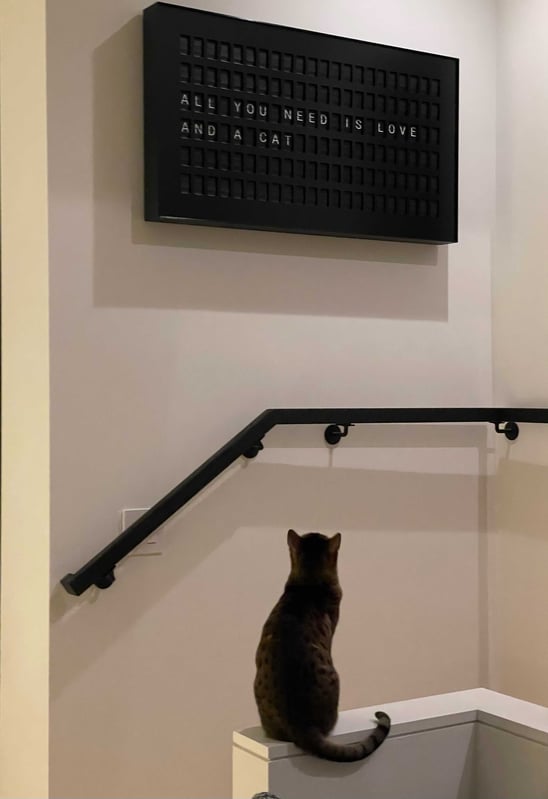 Above: The cat belonging to our customer Gretchen supports this message.
Gretchen also created a pixel art kitty that updates to reveal a Bowie quote (below).
Above: Rebecca and Matthew's child reacts to Vestaboard -- "Again!"
Above: Paul K. of Canada enjoys wishing us all a Happy New Year with his Vestaboard.
Above: Watch to find out what our customer, Bill, thinks about his Vestaboard.
Above: Ben is loving his Vestaboard in Australia!
Above: Sea_me_now displays colorful patterns and philosophical quotes.
Above: One of our earliest customers, Jennifer Garner, acknowledges that it's felt like a long January for us all.
Above: A source of inspiration and learning every day before school.
Above: We are grateful to our customers for their patience and enthusiasm as they share that Vestaboard is worth the wait.
Above: Gabe (who kindly starred in our installation video) gets playful with Vestaboard.
Above: This customer created an installation video, too!
Above: Shout out to Vestaboard's tech stack, including Raspberry Pi.
Above: Pac Man for the win!
Above: Stock market installable in action, in this edited video from Scott Walker.
Above: Show what song is "now playing" on your Vestaboard. This is one of our favorite installables!
Above: Drink specials and more are magical to display with Vestaboard.
More "In the Wild" coming soon!