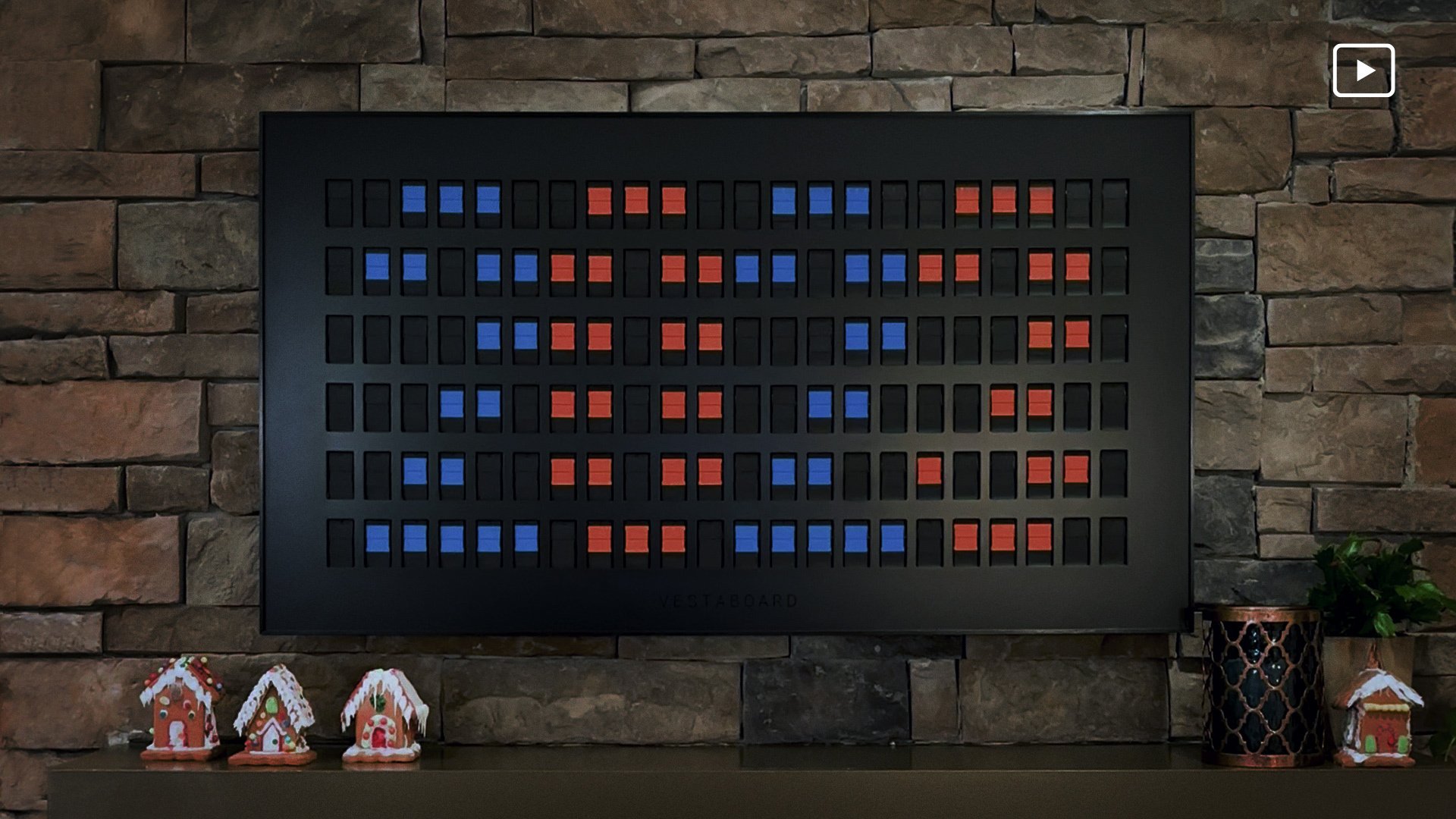 Happy New Year to you from all of us at Vestaboard. Make 2023 the best year yet for you and your loved ones with Vestaboard and its exciting new features.
Celebrate your most important people more easily than ever with Templates, including special occasions like birthdays and holidays. To see Templates in action, watch the video below. Customers, try the New Year's template now and tag us @vestaboard on social media! You can access Templates via the top right corner anytime you begin a new message.
The final day for 2022 pricing is New Year's Day. To benefit from $300 savings and inspire your favorite people or organization with Vestaboard year-round, shop now. Vestaboard White is set to sell out, having already sold out in Europe. Be among the only owners of this specially marked, limited edition of 1000.
Take your daily enjoyment to the next level with Today's Picks 2.0 which enables you to browse past posts by categories like Inspiration, Pop Culture, Comedy, Artwork and more.
In Vestaboard+, you can now browse message sets from the selection of nearly 250 channels to instantly display or save your favorites. Additionally, you can set nuanced cadence options, like to display a certain channel only on weekdays.
For owners of multiple Vestaboard displays, you can broadcast any message to whichever of your Vestaboards you'd like. Or, keep them always in sync through Mirroring with Vestaboard+. Order two Vestaboards and save $400. Contact us if you're interested in three or more.
To learn more about our software, discover the features of our core app and Vestaboard+, our optional paid software that offers hundreds of channels for Vestaboard owners to automatically update with fresh content, integrate with popular applications or use for inspiration, organization, information and humor.