Today's Picks is a group of carefully curated messages from the Vestaboard team that updates daily at the top of the mobile app home screen. To send or favorite one of Today's Picks, simply tap the corresponding card.
In addition to 3-4 new daily picks, mobile app users can also browse past picks by scrolling to the end of Today's Picks and hitting the More arrow to be taken to the Picks History section.

From within the Picks History section of the Messages tab, browse tagged categories ranging from Literature, Inspiration, Motivation, Music, Pop Culture, Comedy, Special Day and Artwork to find quotes, fun color patterns, song lyrics and more.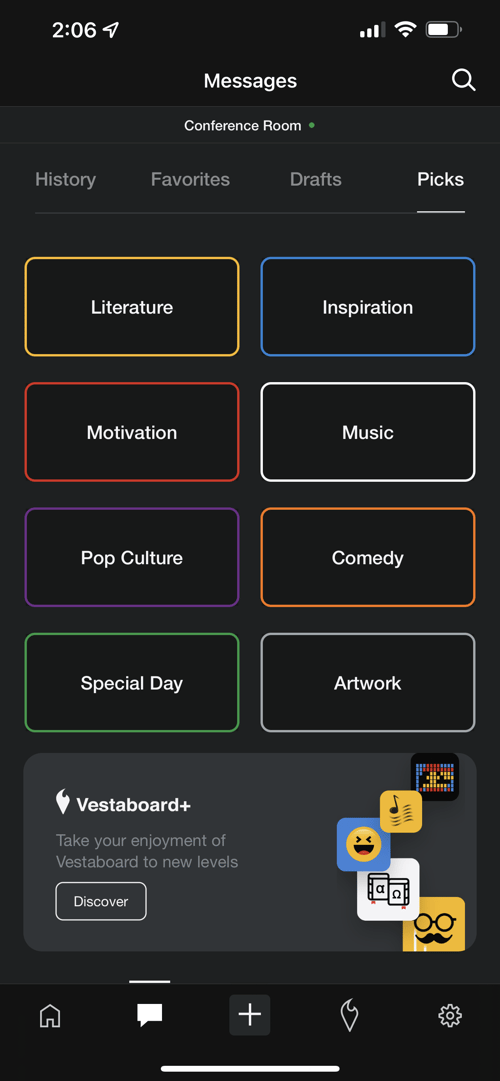 By default, all users can access the last 15 messages per picks category. To access the lifetime history of every category, plus hundreds of automated channels of similarly curated content, upgrade your Vestaboard to Vestaboard+.