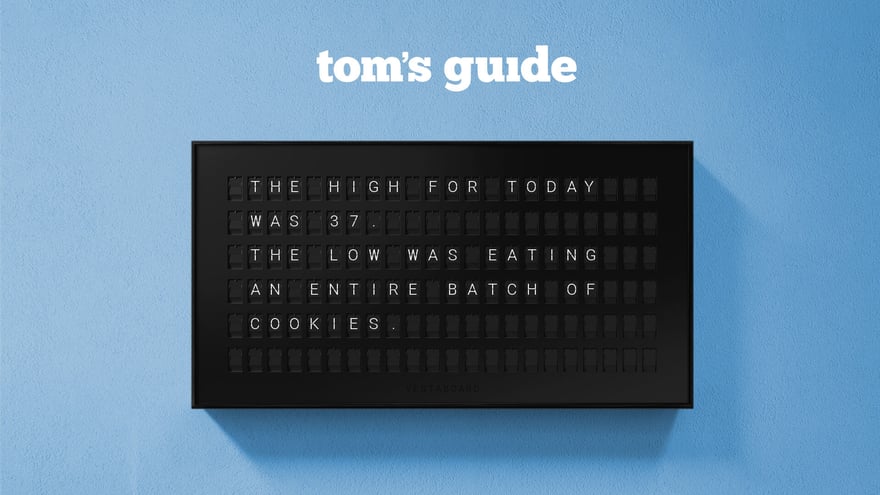 Vestaboard is "like a piece of art, except it can be customized endlessly," according to Tom's Guide editor Kate Kozuch.
Kozuch continues, "Vestaboard comes to life with a magnetic personality. It's one of the coolest gadgets you can get."
After installing Vestaboard in her home, Kozuch explored the display's features, using a custom Vestaboard template to display her dinner menu, tracking real-time World Cup scores, and more.
"Vestaboard and all of its messaging features are awesome," Kozuch concludes. "I can honestly say in my years of reviewing smart home devices I've never seen anything quite like Vestaboard before. Vestaboard is the ultimate splurge of a smart home gift."
See Kozuch's full review in Tom's Guide and our inclusion in their recent gift guide. Explore our past press including Popular Science, GQ, WSJ and more.
Indulge your favorite people with the gift that inspires year-round. Shop Vestaboard now before the price increases after New Year's Day. Vestaboard White, in a specially marked limited edition of 1000, is set to sell out. Be among the only customers of Vestaboard White -- shop now.