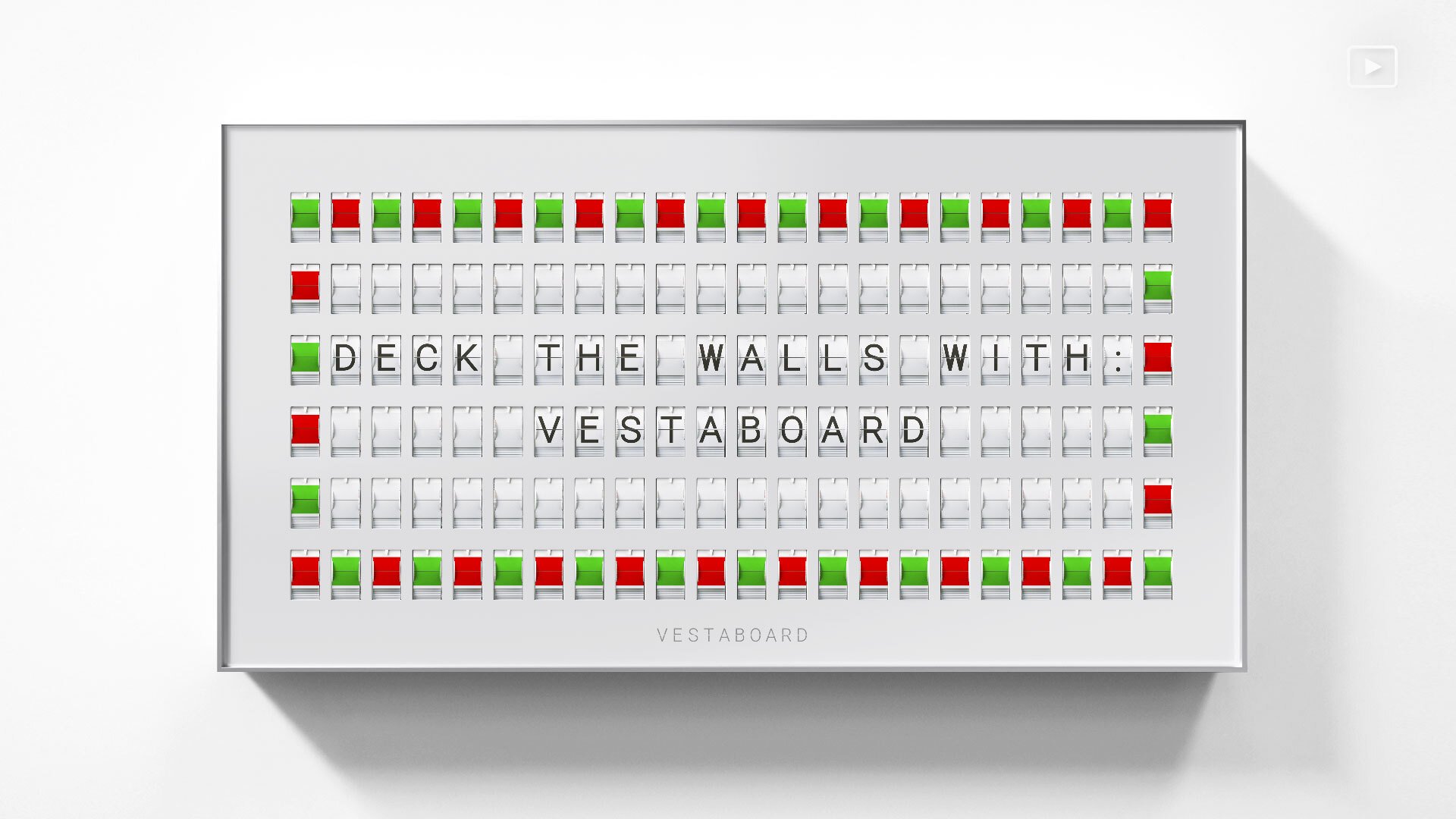 Our greatest joy is our customers and supporters like you. Thank you for inspiring us. ❤️
We're excited to share how gratitude, joy, creativity and inspiration are experienced among loved ones through Vestaboard. See it in action through the video below.
Current customers, turn up the holiday spirit on your Vestaboard with new Vestaboard+ channels like Fireplace Ambience, Holiday Magic, Holiday Hits, Buddy the Elf quotes, and more. Additionally, explore the upgraded Vestaboard+ features of browsing message sets and more nuanced scheduling options.
Treat your loved ones to the gift that inspires all year round, and to spark their excitement for what's to come, surprise them now with this special content. Benefit from 2022 pricing and shop Vestaboard now.
Vestaboard White is set to sell out. Be among the only owners of this specially marked, limited edition of 1000.