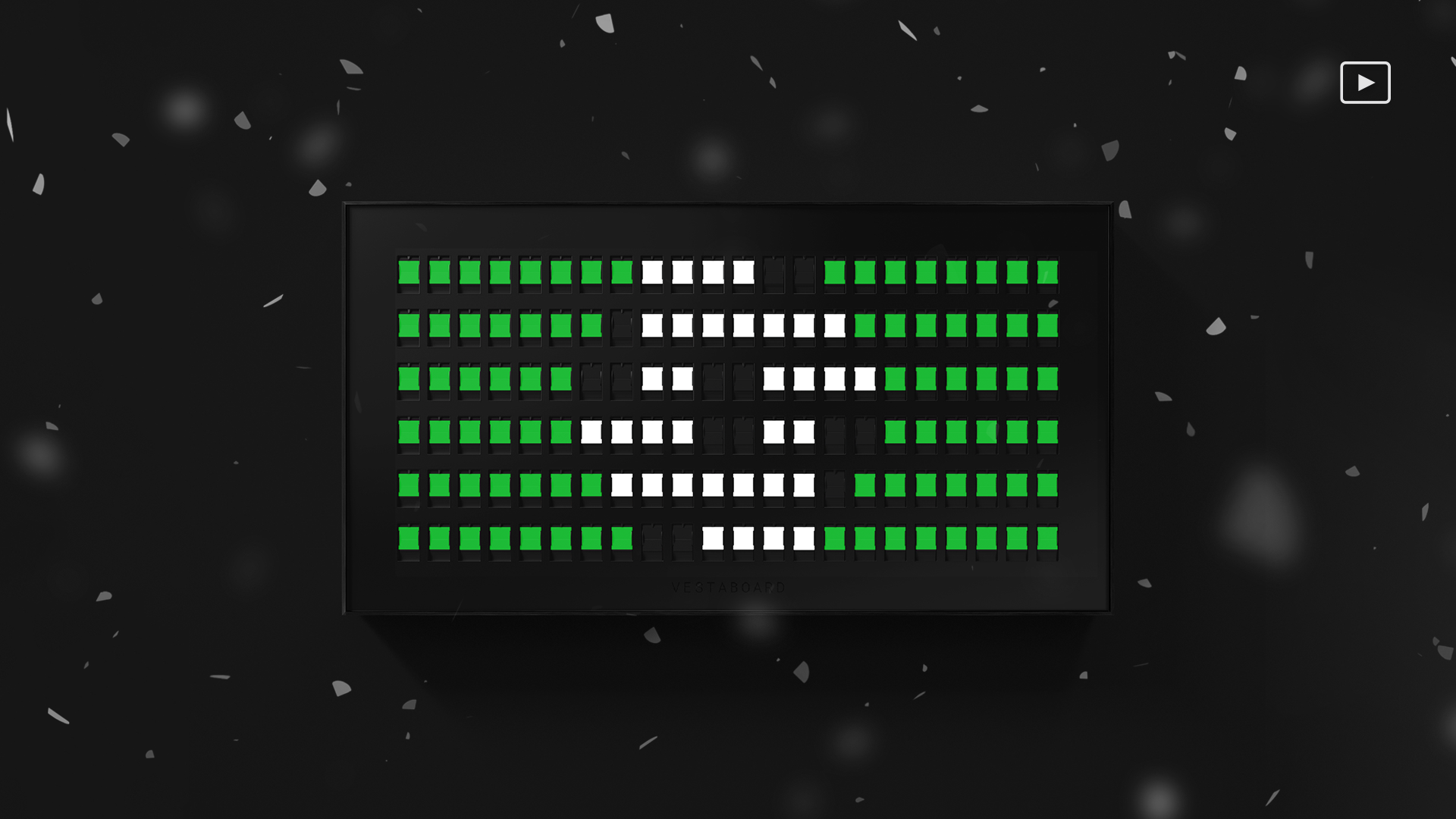 In anticipation of the FIFA World Cup beginning November 20th, Vestaboard has launched its World Cup channel on Vestaboard+. This new channel enables Vestaboard customers to follow their favorite teams to receive notifications before each game starts, real-time score updates and more. Watch the video below.
For sports lovers, Vestaboard+ offers many channels for real-time scores and news including MLB, NFL, NBA, NCAA College Basketball & Football, NASCAR, and more. With a growing selection of over 235 channels, Vestaboard+ offers something for everyone.
Have a channel idea? Submit a suggestion today or build your own customers to share with the community. Learn more about Vestaboard+. Shop Vestaboard now for holiday delivery.