Esteemed Italian architecture & design magazine Domus, est. 1928, declared Vestaboard "the quintessential design product" and an "auditory and visual experience." (via Domus)
To witness Vestaboard in action, European attendees joined CEO and Founder Dorrian Porter and Head of International Business Olja Ivanic for a live demo of Vestaboard and Vestaboard+. You can now watch the replay of Vestaboard's first Europe Live Event above.
European craftsmanship gave rise to the iconic technology behind Vestaboard, as seen in this photo taken by our founder Dorrian in 2012 of historic Paris train station Gare du Nord: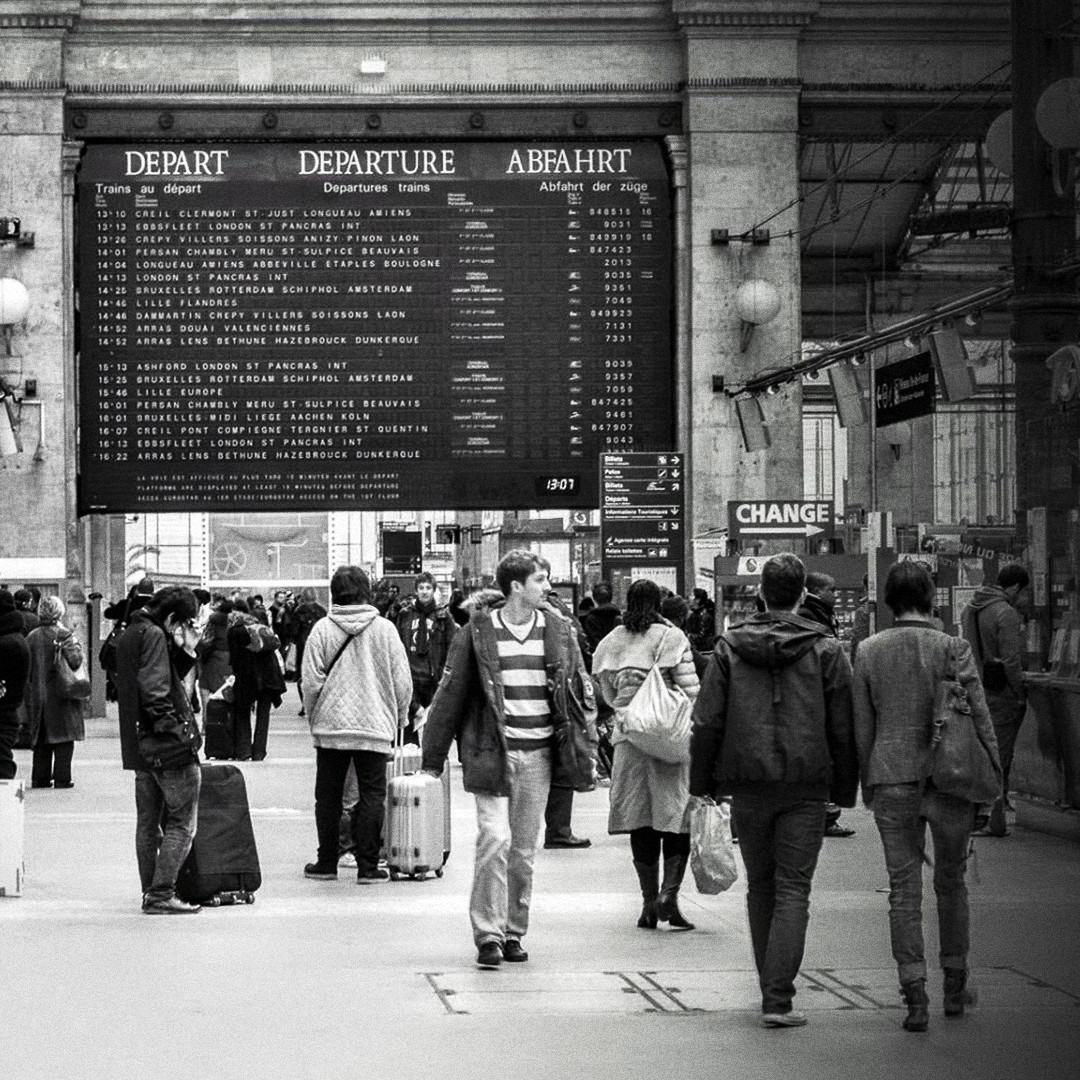 Find out how you can enjoy Vestaboard at home or at work. Discover Vestaboard and its software here. UEFA Champions League, BBC and Der Spiegel are just a few of the dozens of Vestaboard+ channels, with more added weekly. Vestaboard+ enables customers to easily automate and discover content for Vestaboard.
Thank you again to all who attended. If you have a question, or your question wasn't answered during the Q&A, reach out to support anytime.