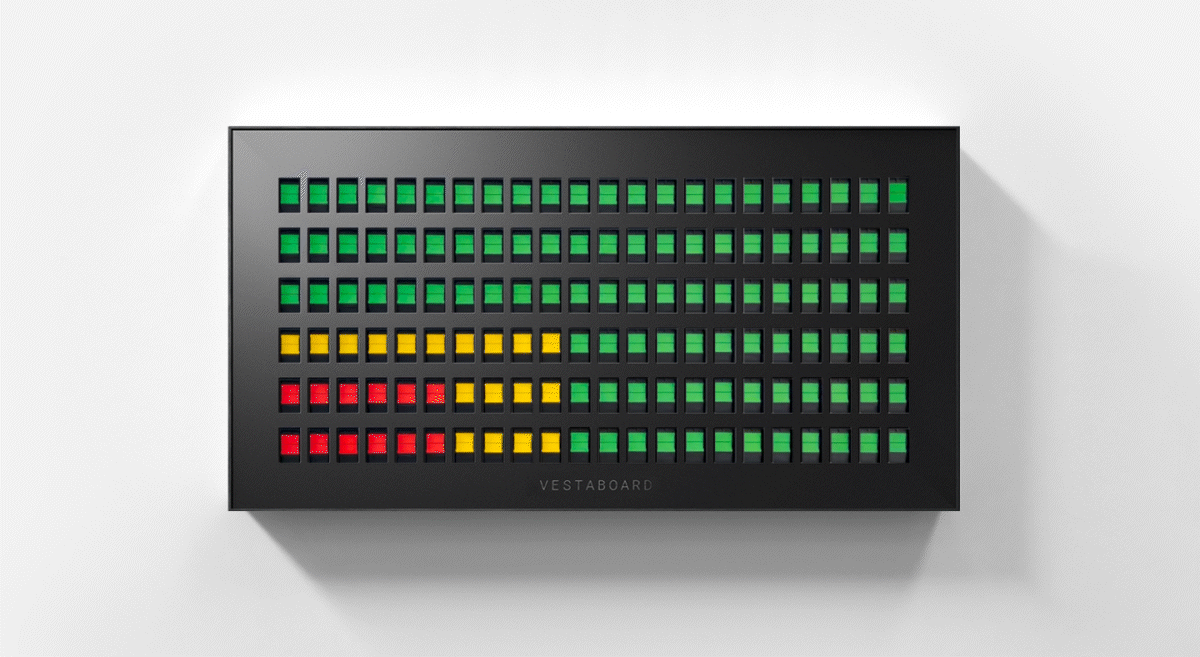 Vestaboard ranks best-in-class for technology companies based on our Q1 Net Promoter Score (NPS). Net Promoter Scores are considered the gold standard of customer experience metrics according to Qualtrics.
The NPS survey asks customers how likely they are to recommend Vestaboard on a scale of 1 to 10. Scores are categorized into three groups:
Green (9-10): Customers who responded with a score of 9 or 10 are considered promoters, indicating a high likelihood of recommending Vestaboard.
Yellow (7-8): Customers who responded with a score of 7 or 8 are considered passive, indicating a general satisfaction but may not actively promote Vestaboard.
Red (6 or under): Customers who responded with a score of 6 or below are considered detractors, indicating they are less likely to recommend the product.
81% of respondents gave Vestaboard a 9 or 10, resulting in an NPS score of 72. According to Survicate, an NPS score of 70 or higher is considered "excellent" and places Vestaboard among industry NPS leaders like Zoom, Amazon and Starbucks.
See what some of our customers had to say:
"It is wonderfully unique and grabs my attention many times per day." - Russel Howell
"Great way to communicate with employees." - Ken Strickhouser
"It lifts my mood and makes people smile." - Martin Ford
"Our latest customer feedback confirms that Vestaboard is enhancing people's lives daily. This was our goal when we created Vestaboard, and we'll continue using customer feedback as a driving force in our mission to bring people together at homes and workplaces," says Head of Product Mark Confroy.
If you missed the last NPS survey, we'd still love your help in spreading the word about Vestaboard as part of our growing customer community.