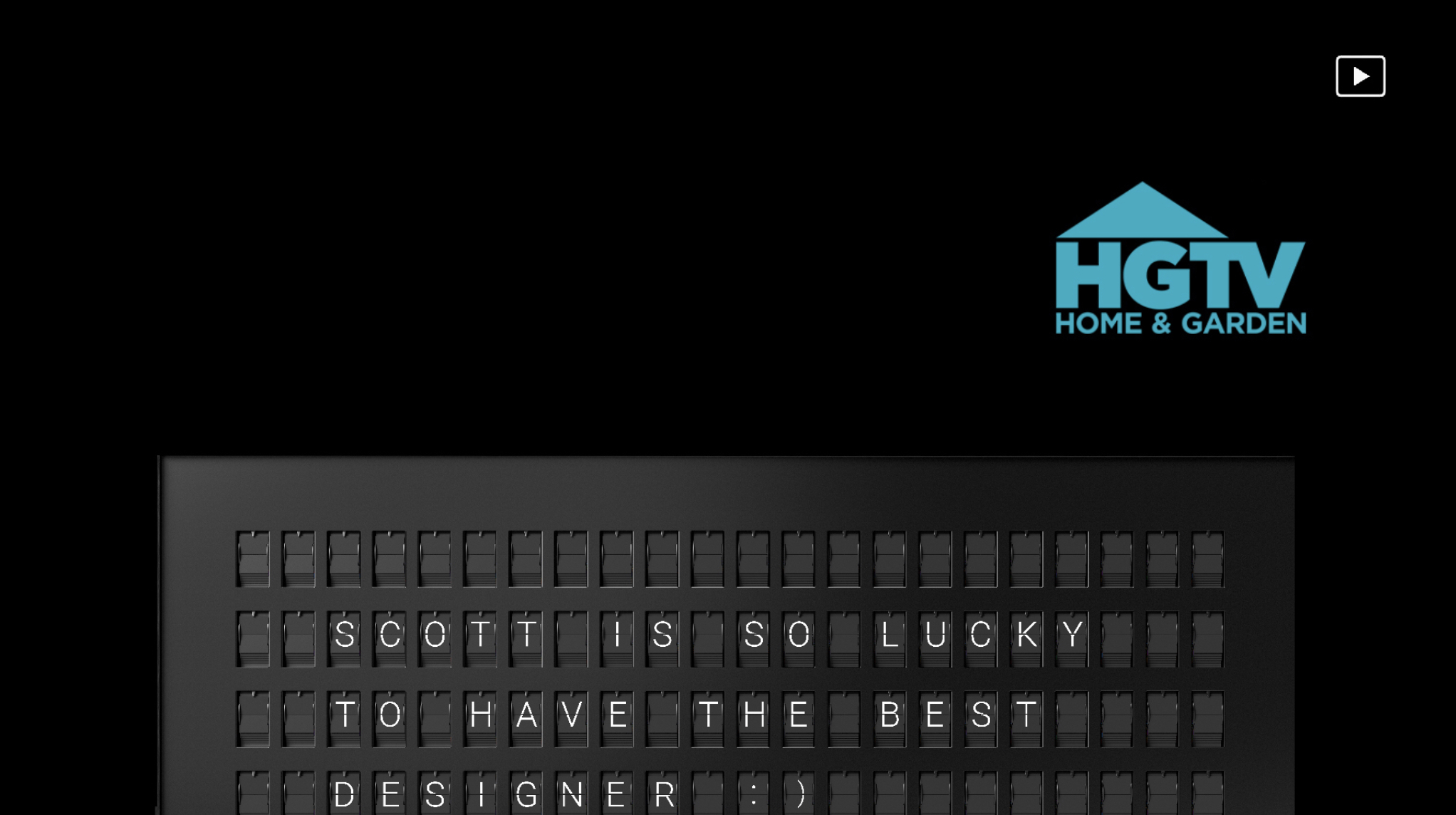 HGTV's Scott McGillivray chose Vestaboard for his transformation of a bayside bungalow into a smart home hideaway. Positioned in the entryway to welcome and inform guests, McGillivray said "I think guests are going to love it."

His colleague and HGTV Designer Debra Salmoni called it "so cool!" She added that she loves Vestaboard. "It personalizes the space to them. It's just so thoughtful." Salmoni shared her delight that it can be used to welcome family members and celebrate special occasions like birthdays and anniversaries.

Homeowners Melissa and Adam called Vestaboard "amazing." McGillivray concluded "This might be the smartest property we've ever done."

See the clip HGTV shared on Instagram here.