We have sold out of all 3,000 units of our Founding Edition!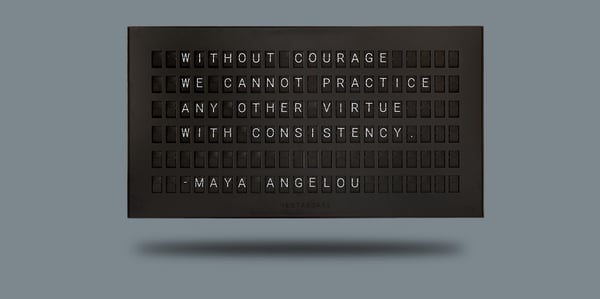 We couldn't have built this extraordinary product without our community of inspiring customers, team members, investors, and supporters like you. I am grateful.
I am confident Vestaboard is of exceptional quality and will endure. I dreamed up Vestaboard in 2012, incorporated the Company in 2015, demonstrated a conceptual prototype of the product at CES in 2018, and, after considerable R&D, we placed it into mass production during the middle of a global trade dispute and pandemic. We plan to make between 15-20 units per day from now on, and, we expect, many more per day this time next year, thanks to our team's heroic efforts.
A thousand stories were created along the way, and I look forward to sharing many of them with you in the future. I owe an incredible amount of gratitude to our product design lead Faiza Hassan and our manufacturing lead Ian Guyer. Both Faiza and Ian have been with this project since the inception of the Company, and they have seen it through to this incredible milestone, not always reached by hardware start-ups. Along the way, we have benefitted from expert advice and substantial contributions from over 50 engineers, designers, and other talented people.
We know our customers will love their Vestaboards and use them to inspire special people in their lives.
My thanks go out to our entire community for bringing Vestaboard to life.
---
Vestaboard's focus now is to complete the second phase of its financing; interested investors are invited to participate through StartEngine.
Accredited investors interested in investing more than $25,000 may inquire here.