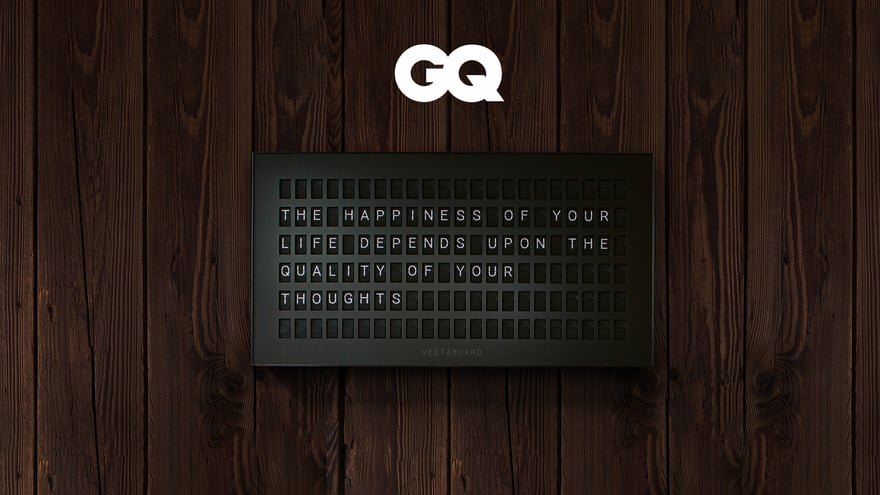 GQ features Vestaboard among the best holiday gifts:
"Eight thousand, four hundred and forty-eight. That's how many magical spinning flaps make up the beautifully tactile heart of the Vestaboard. Ditching the cold, heartless world of simple screens, the Vestaboard is a smart display that can tell you anything from the weather to the time, as well as being controlled to show custom messages, appointments and more, via a handy app. Each plink of the physical flaps will put recipients in mind of old-fashioned train station displays, ensuring that physical objects can still spark joy in this increasingly digital world." - GQ UK
See our other press coverage and stay tuned for more coming soon. To see Vestaboard in action, explore our customer stories. Shop now.