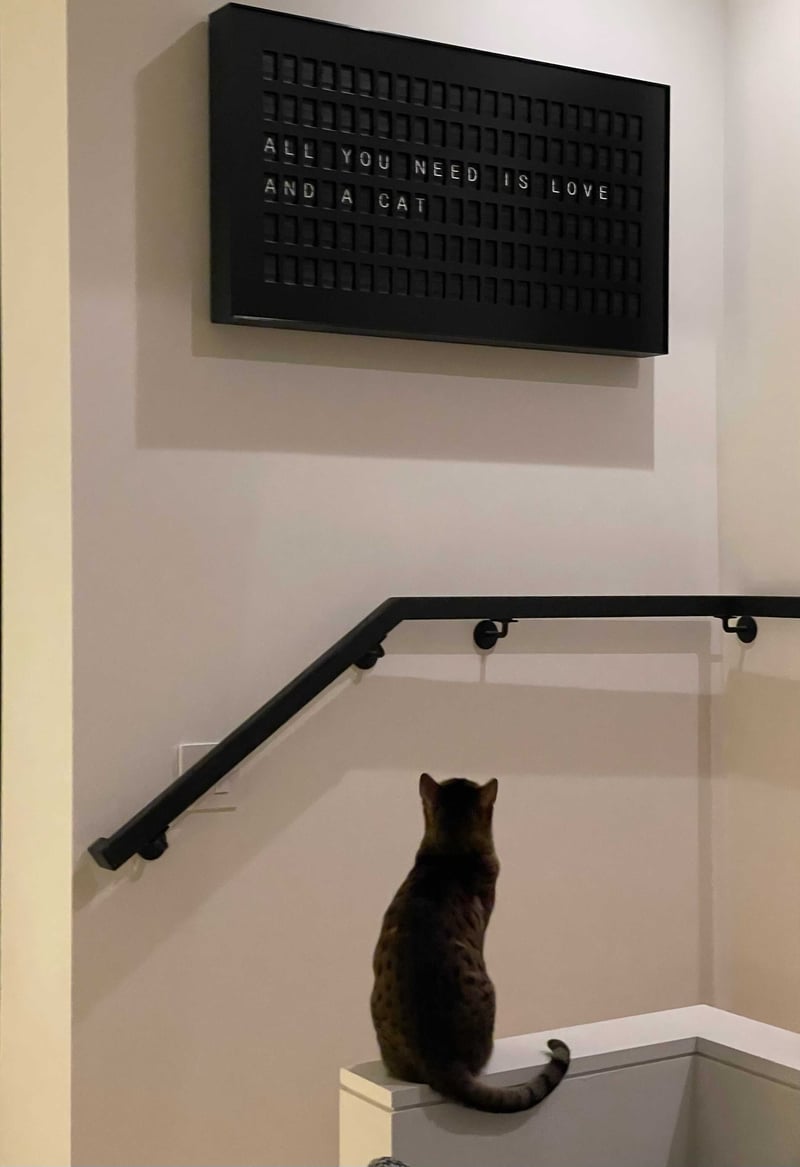 Customers using Vestaboard to inspire their loved ones goes to the heart of why Vestaboard was created. Customer Gretchen Wustrack and her husband love to find great quotes to share on their Vestaboard.
And sometimes Vestaboard wins some unexpected fans. "Our cat is completely mesmerized," Gretchen says. Especially by this message!
See more photos of Gretchen Wustrack's beautiful home Vestaboard installation -- view her customer story here.
Check out the Vestaboard portrait of customer Doug Millen's cat in Highland Park, Illinois, here.
Do you have a pet? Please take a photo of your pet with Vestaboard, and send it to us at support@vestaboard.com. These cute pictures and videos delight us endlessly!