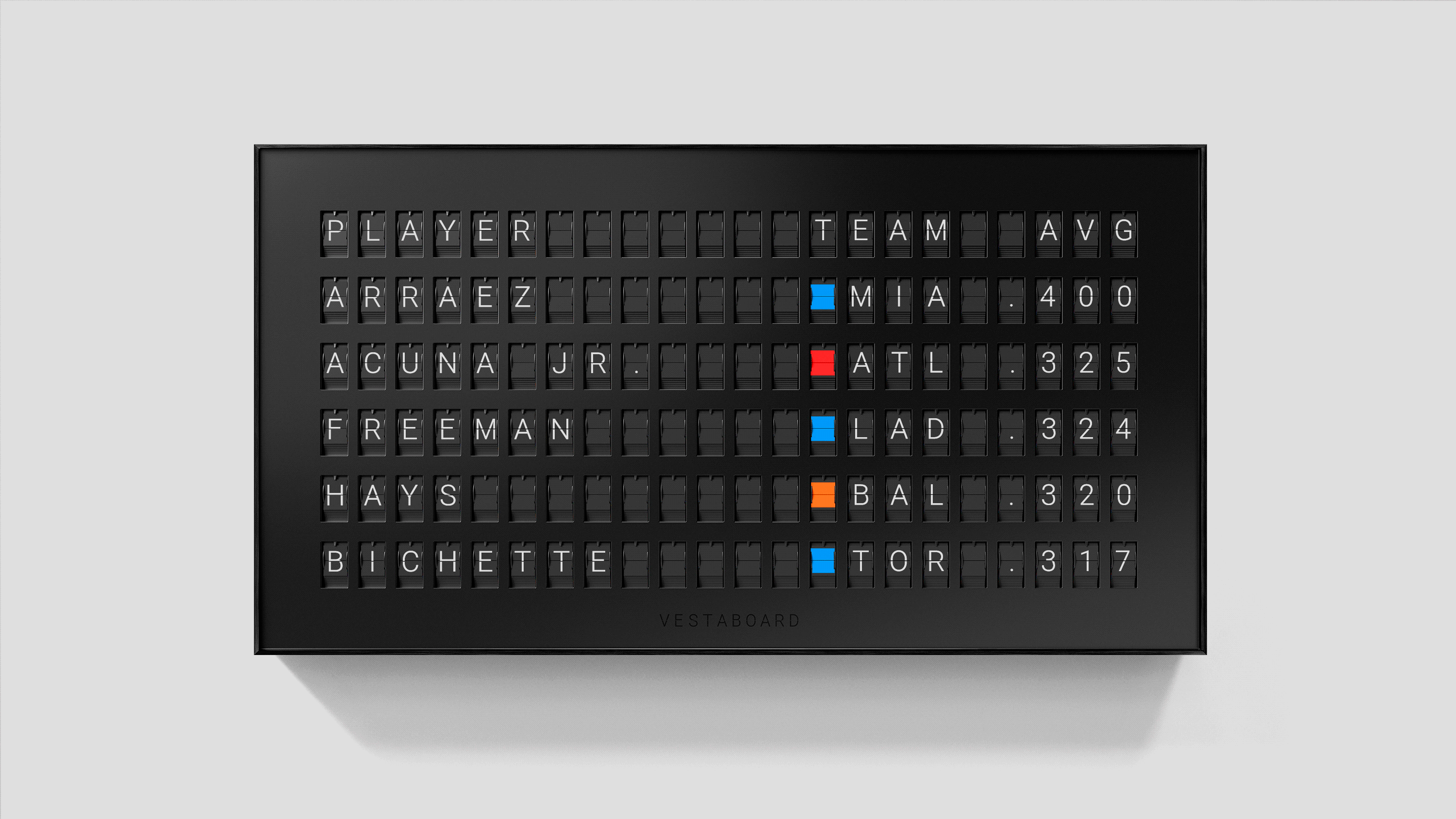 With over 300 channels now available, Vestaboard+ offers more versatility than ever. Whether you're seeking information, a daily dose of inspiration, productivity, or entertainment, Vestaboard+ offers it all.

Stay up-to-date on the financial market with real-time information on stocks, crypto and business headlines.

Enhance your music experience with the Sonos (Now Playing) channel. Connect your Vestaboard to your Sonos system and display the currently playing song or track information.

Never leave your home unprepared with the Today's Full Weather Report channel. Receive up-to-date weather information, including temperature, UV index, and wind speed. Stay ahead of the weather and plan your day accordingly.

Immerse yourself in the world of art with channels like Art of the Day, Culinary Art Inspiration, Sports Art and Summer Breeze. Indulge in the beauty of nature with the Beautiful Landscapes channel. Experience breathtaking images of mountains, beaches, forests, and more. Allow nature's wonders to inspire and uplift your mood.

With Vestaboard+, you can curate and automate content to suit your preferences, transforming your space into a hub of information, inspiration, and motivation.