Happy New Year! Join us for a live event to learn more about Vestaboard's plans for building an extraordinary company. Hosted by our CEO / Founder, Dorrian Porter, and featuring more team members on Tuesday, January 12th @ 9:00 AM PST.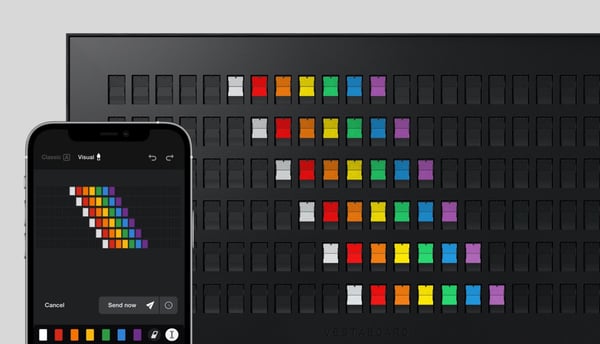 Tune in live for
A demonstration of Vestaboard's software, including recurring messages and more
News about our recent investment offering, current offer and plans for 2021
Customer stories of our 415 deliveries "In the Wild" in December
Unveiling our Founders' Vestaboard, including dedications from investors and Founding Customers
The introduction of Inspire Community, Vestaboard's program to donate 1 in 100 Vestaboards to organizations and people who inspire others
Tuesday, January 12th, 2021 at 9AM Pacific Time
Space is limited.