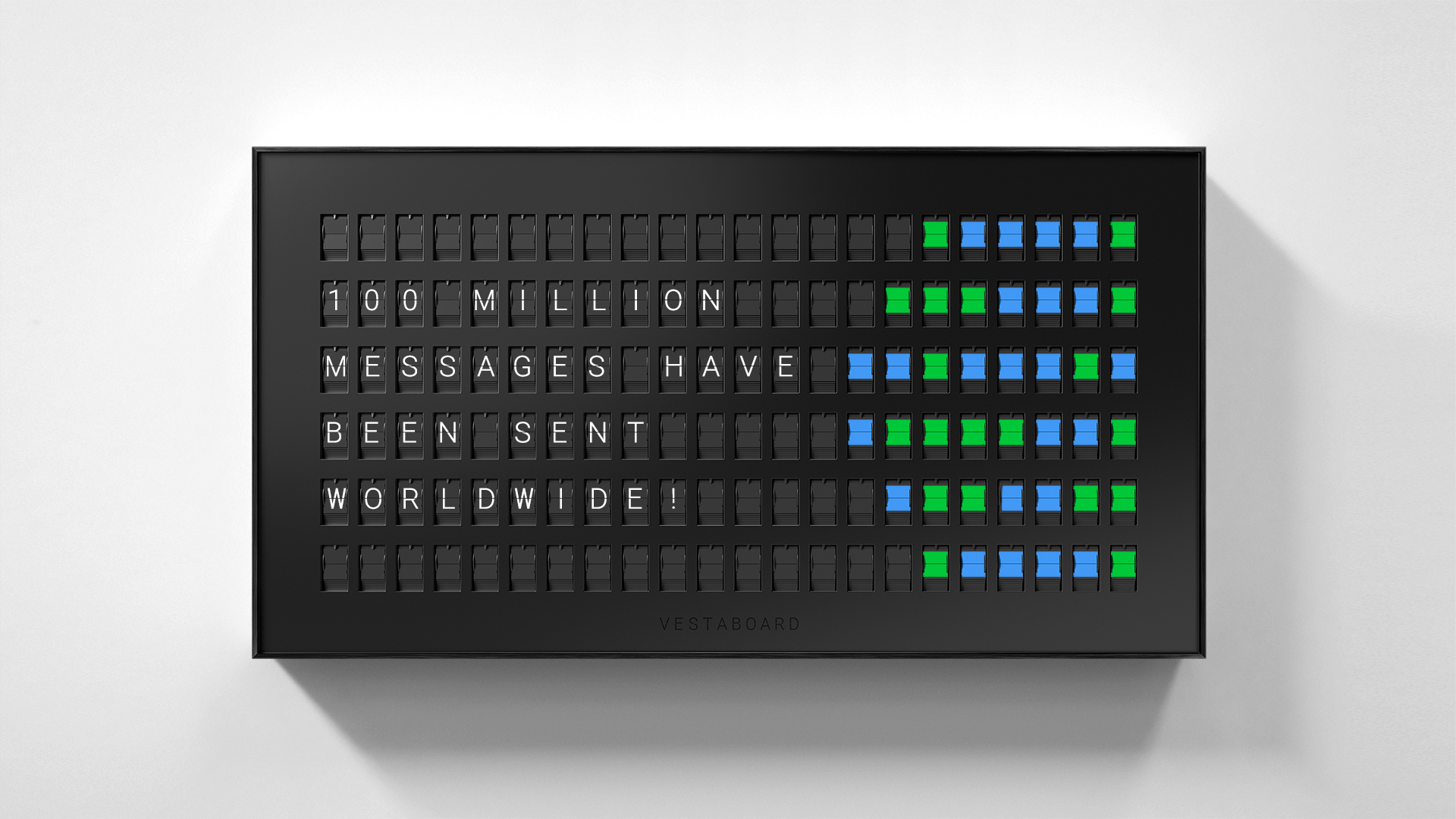 Over 100 million messages have been sent on Vestaboards worldwide. The Vestaboard team recognized their customers in celebrating this milestone. "We are heartened that our customers love to spread joy, humor and inspiration with Vestaboard. This is the reason Vestaboard was created and why we work to improve it every day," commented Head of Product Mark Confroy.

Customers send an average of 252 messages on a weekly basis, with content ranging from productivity to entertainment to news. "In addition to their own heartfelt messages, it is wonderful to see customers using all the types of content we offer on Vestaboard+," added Confroy.

As we celebrate 100 million messages, let's keep the conversations going, the inspiration flowing, and the joy growing. Join us on our path to 10,000 customers, receive $300 off and be automatically entered to win a trip to Paris. Learn more.