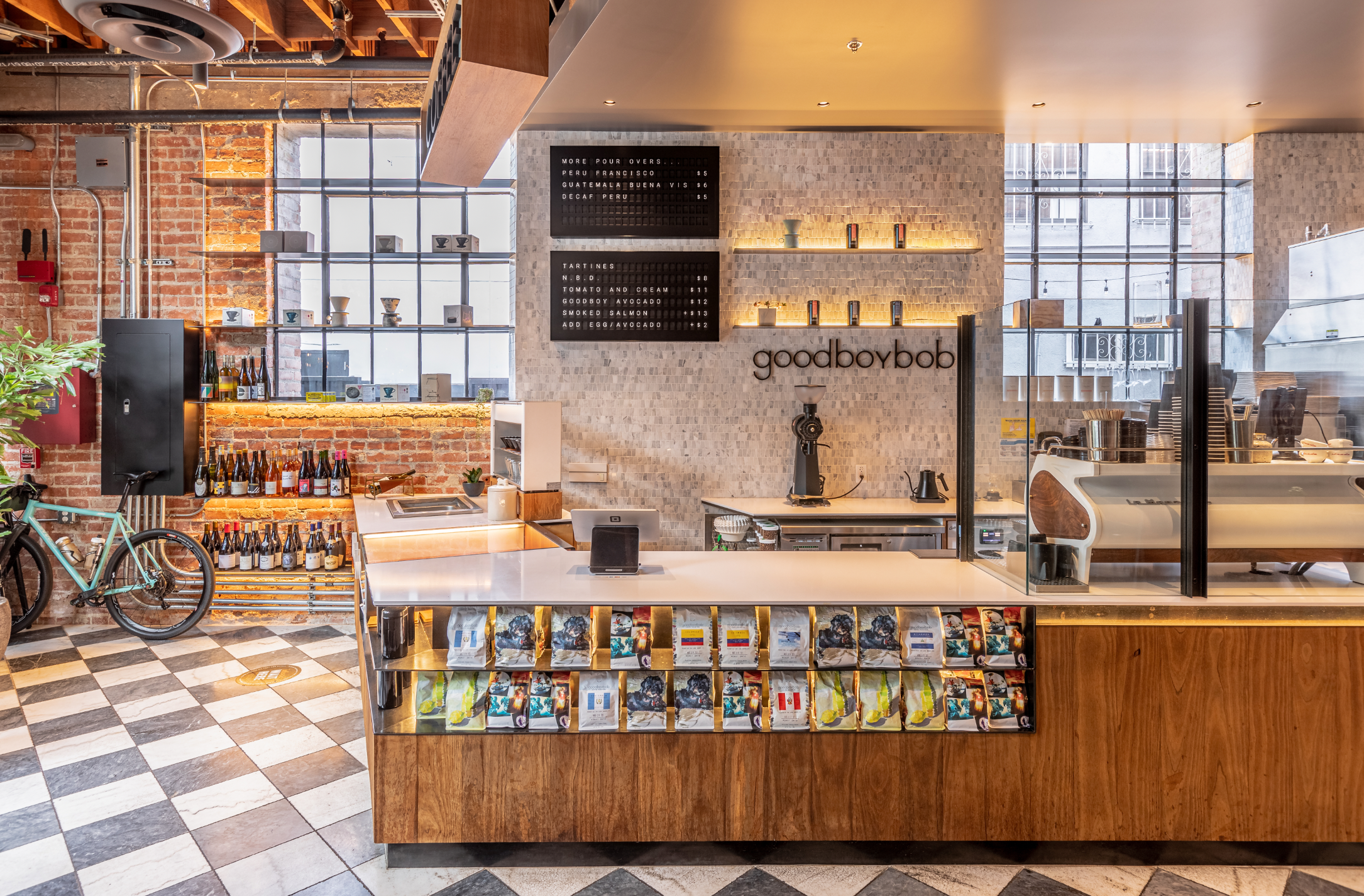 "Our customers love the Vestaboards. They get people's attention and spark lots of conversation."
- Goodboybob Coffee, Culver City, California
Goodboybob Coffee in Culver City (a neighborhood of Los Angeles, California), chooses two Vestaboards to display their menu. This simple, classy way to keep their selections up-to-date delights customers and provides a dynamic aspect to what is usually a static printed or hand-written list of options.
Visit Goodboybob for "the finest coffee, food and wine served in the least pretentious way."
They continue, "It's funny. A lot of coffee shops who take their coffee seriously also make the mistake of taking themselves too seriously. We are goodboybob, a legion of proud coffee nerds who put our heart and soul into finding, roasting, and preparing coffee with the highest standards in the world, but not acting all hoity-toity about it."
To learn more about using Vestaboard as a restaurant menu display, visit this page and book a call now.