We want to ensure that accessing the Vestaboard mobile app is a smooth and convenient experience for you. Can't remember which email address you created an account with? Let us know, we're happy to help.

Can't remember your password? Request a password reset by clicking the Forgot Password prompt above the login button.
Note: The password reset email will only be sent if an account has already been created with that email address.

If you haven't created a username and password with your preferred email address, don't worry! You can do so by clicking the Sign Up button located below the Log In button.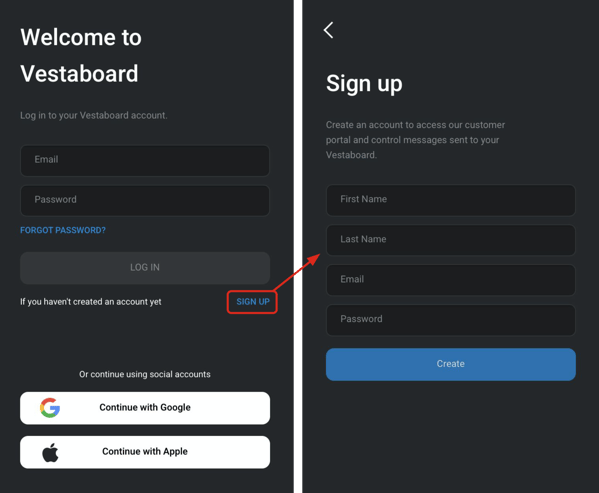 Note: For a seamless Vestaboard experience, use the same email address provided during the Vestaboard purchase process when setting up access for the mobile app.